Mobility is a precursor to community living and engagement and is a critical equity issue. Teams from the UW Makeability Lab and the UW Taskar Center for Accessible Technology have worked to develop and deploy tools like AccessMaps, OpenSidewalks, and Project Sidewalk that are transforming how we share, evaluate, and understand our urban environments. Researchers in the Makeability Lab are also addressing indoor safety risks.
CREATE leadership:

Associate Director Jon Froehlich (Paul G. Allen School of Computer Science & Engineering)
RASSAR is a novel smartphone-based prototype for semi-automatically identifying, categorizing, and localizing indoor accessibility and safety issues. With RASSAR, the user holds out their phone and scans a space. The tool uses LiDAR and camera data, real-time machine learning, and AR to construct a real-time model of the 3D scene, attempts to identify and classify known accessibility and safety issues, and visualizes potential problems overlaid in AR.
RASSAR researchers envision the tool as an aid in the building and validation of new construction, planning renovations, or updating homes for health concerns, or for telehealth home visits with occupational therapists.
---
Augmented Reality to Support Accessibility
CREATE students Xia Su and Jae Lee, advised by CREATE Associate Director Jon Froehlich in the Makeability Lab, discuss their work using augmented reality to support accessibility. The Allen School Ph.D. students are presenting their work at ASSETS and UIST this year.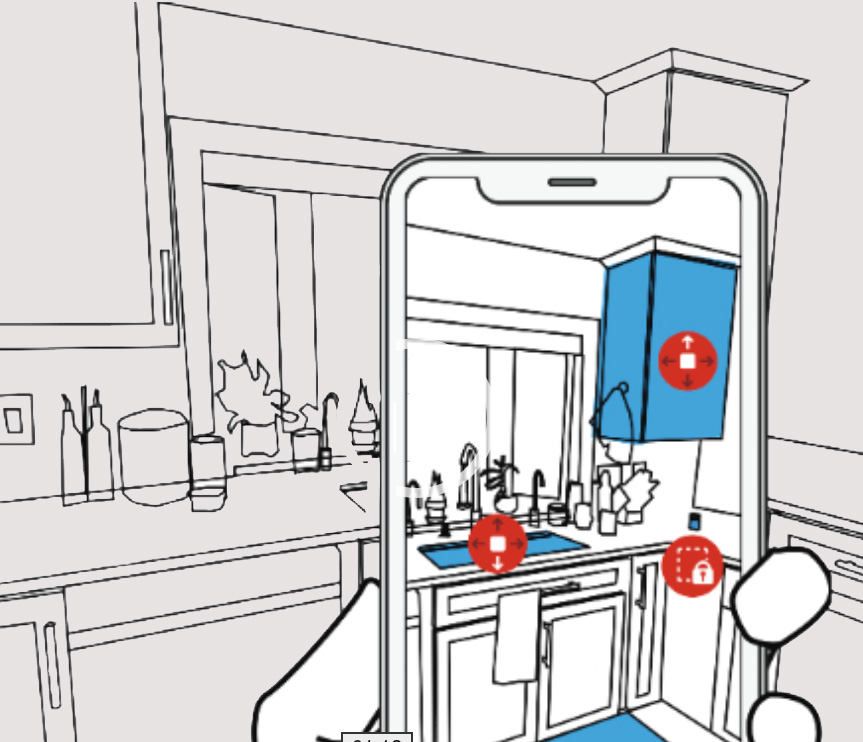 ---
CREATE leadership:

Director for Translation Anat Caspi (Paul G. Allen School of Computer Science & Engineering)
Every form of travel uses pedestrian infrastructure in some way. The final segment, after parking a car, locking up bicycle or exiting the bus, ends up being a walk or wheel to the destination. Features like steep hills, sidewalks, uneven surfaces, and crossing street traffic impact pedestrian mobility. However such information is hardly known or collected, and none in the form of a transportation network.
The OpenSidewalks project attempts to address this problem by suggesting standardized, transportation network-focused methods for gathering detailed information such as sidewalks, curb cuts, crossings, and street furniture through community engagement and crowdsourcing. The OpenSidewalks project also seeks to ensure data consistency and longevity through the use of OpenStreetMap, open standards and open technology.
CREATE leadership:

Associate Director Jon Froehlich (Paul G. Allen School of Computer Science & Engineering)
For individuals with a mobility disability, sidewalks play a crucial role in independence, quality of life, and overall physical activity. However, unlike their road counterparts, there is a lack of high-quality sidewalk datasets and fast, inexpensive, and reliable sidewalk assessment techniques. This limits how sidewalks and sidewalk accessibility can be studied in cities.
Project Sidewalk explores a two-fold vision: first, to develop reliable, inexpensive, and fast hybrid human+machine learning techniques capable of mapping and assessing every sidewalk in the world — an ambitious goal that we have been working on since 2013 — and second, to leverage this data to enable new pedestrian-oriented mapping tools, to support advocacy and government accountability, and to enable new urban analytics pursuits not previously possible.