UW CREATE
Partners-campus
---
April 10, 2023
In April 2023, CREATE hosted its first ever Accessible eSports Showcase event, bringing together members of the CREATE community, local community organizations, tech and games Corporate Partners, and folks from all over the Seattle area looking to learn about and celebrate ongoing strides being made in making video games more inclusive and accessible to people…
---
August 22, 2022
CREATE's 2nd Annual Community Day took place on June 8th and was a tremendous success. With over 100 registered participants and presenters, this year's event demonstrates strong growth, returning to in-person (and also virtual) panel discussions and a research showcase of 14 project teams. This year's panels addressed the disproportionate impact of access to assistive…
---
September 21, 2021
Sign up for the Conversations In December 2021, CREATE faculty Anat Caspi and Jon Froehlich discussed the innovative ways they are using AI, crowdsourcing, and translational research to reimagine urban accessibility. Teams from the UW Makeability Lab and the UW Taskar Center for Accessible Technology have worked to develop and deploy tools like AccessMaps, OpenSidewalks,…
---
June 24, 2021
CREATE Community Day 2021 was a rich program that included an important discussion of the concerns and approaches to just, sustainable accessibility research that puts the needs of community members with disabilities front and center.
CREATE members highlighted what their labs are doing, with time to hear about a variety of individual projects. Read on for a sample of the presentations.
---
February 3, 2021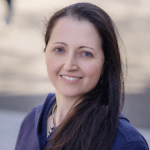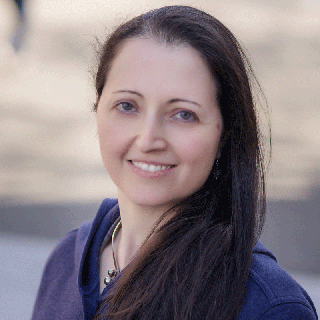 Tools like Google Directions and OneBusAway give up-to-date travel and transit information to make regional transit easier for most. But mobility applications focus on efficiency and shortest paths, leaving out information critical to people with disabilities, older adults, and anybody needing more support. The Taskar Center for Accessible Technology, led by CREATE Associate Director for…
---
July 29, 2020
CREATE faculty are already internationally recognized for their contributions to assistive technology and accessible computing; by bringing them together under one organizational roof, CREATE will enable synergies and foster collaborations that enable faculty and students to become more than the sum of their parts.
---
October 3, 2019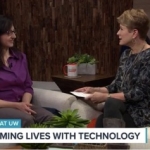 Anat Caspi and Taskar Center featured on King 5's New Day Northwest A familiar face joined Margaret Larson on New Day NW this morning. Anat Caspi, Director of the Taskar Center and Director of Translation for the UW Accessibility Center, shared recent innovations from robotics to smart, sensing environments. Technology design has taken this stance…
---