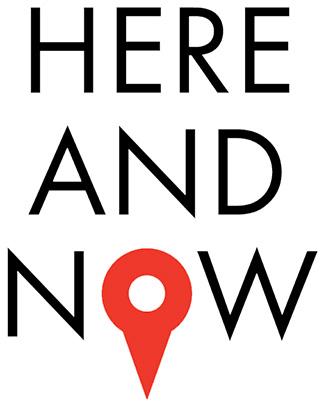 The mission of The Here and Now Project (H&NP) is to connect and empower the paralysis community in the Pacific Northwest. They provide care baskets, adaptive water bottles, and peer support to the newly paralyzed and host a rotating calendar of monthly gatherings and other seasonal events and activities throughout Western Washington.
H&NP Co-founder and President Kenny Salvini shared the project's inspiration, recent successes, and foremost goals.
"I've learned that everyone I meet has a story and a voice that has the power to change the lives of others as well as their own," said Salvini.
Salvini's own story took a sudden turn 19 years ago. He was skiing as he often did–going big on Snoqualmie Pass. But an accident turned the confident daredevil into an isolated and depressed quadriplegic. It all changed again after a conversation with others with similar stories.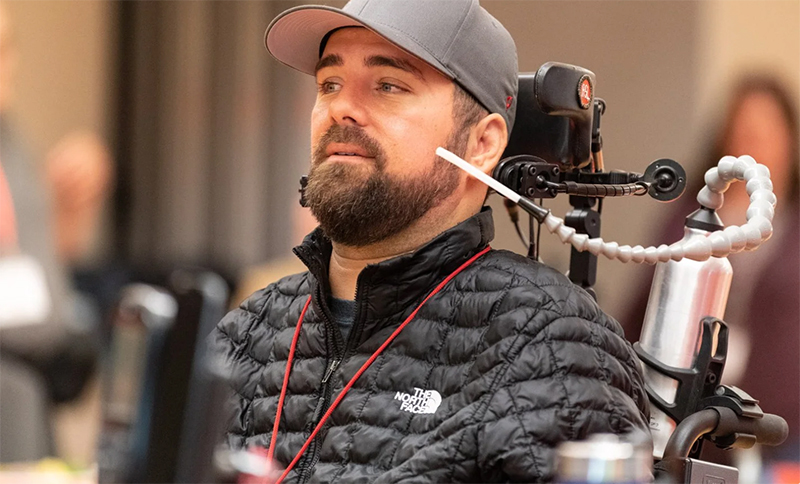 Salvini cofounded The Here and Now Project to provide what he needed: connection, community, support.
Bringing people together and letting the sparks fly
Through private support groups, community activities and larger annual gatherings, H&NP has created a fellowship who encourage and inspire each other to "Do Life" ​in the ​here and now. This interchange of experience has provided strength and hope for members to create more enhanced, accessible, and independent lives.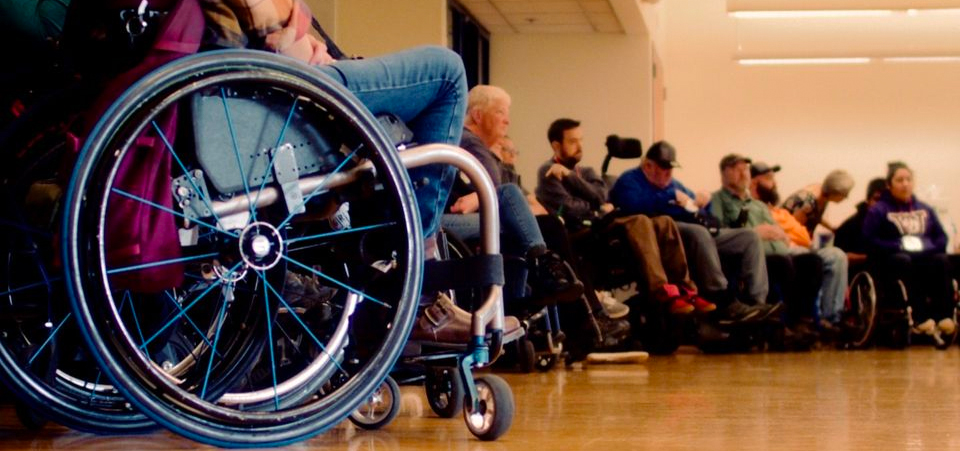 One more piece of assistive tech away from our fullest potential
Two major issues facing H&NP members, after cost, are flexibility and interchangeability. "Many of our members rely on multiple modes of AT to move through the world. As a C3-4 complete quadriplegic rolling around on a head-controlled power wheelchair, I could only control my Apple iPhone with Switch Control by stopping and changing to a different mode on my chair. The advent of Voice Control allowed me to multitask and get work done while moving through the house or strolling down a trail, but the minute it gets loud in my vicinity, I still have the option to use my switches to get stuff done," explained Salvini.
"Accessible and assistive technology remove barriers to independence and have literally saved my life and helped me find purpose after my injury. I always say that everyone is one more piece of assistive tech away from their fullest potential, whether that's a simple pair of off-the-shelf reading eyeglasses, or some of the emerging brain-computer interface technology aimed at helping folks with late stage ALS regain the ability to communicate," Salvini emphasized.
As a CREATE Community Partner, H&NP encourages members to participate in research studies on safe and accessible housing, assistive devices, and... As experts in their own lived experiences, we look to their knowledge and input to improve devices, technology, and tools for people living with paralysis.
Looking ahead: More outreach, more partnerships with organizations like CREATE
"We are just wrapping up a round of strategic planning to set some concrete goals, but it is really about expanding our outreach to the newly diagnosed and those in the underserved cross-sections of the community that are still falling through the cracks. We also want to continue building connections with the hospitals that serve our community, and all the great organizations like CREATE that are doing meaningful work to improve the lives of all people with disabilities."
Over the two decades since his 2004 spinal cord injury, Salvini says he has learned that his ongoing mental, emotional, and spiritual recovery benefits greatly from meeting and learning from others in similar situations. "With H&NP, we are looking to create spaces where folks from all facets of our increasingly intersectional community can come together and do the same," he said.
Successes: A program for kids and a return to meeting knee-to-knee
Asked about recent accomplishments and milestones, Salvini noted a recent partnership between H&NP and Seattle Children's Hospital to create a youth-to-adult peer support program called Here Now Next. The seven-session series is facilitated by active adult members who were all injured or diagnosed in their youth and is designed to offer mentorship and guidance for participants and their families. "We recently completed our second pilot with a group of remarkable young people, and there is a lot of energy and excitement around the program as a whole," Salvini said.
"Beyond that, I'd say our biggest accomplishment was simply the return to our in-person programming after two full years of strictly virtual gatherings. The pandemic hit us hard because we serve a community that trends a little more medically fragile. While I'm proud of the way we pivoted to the virtual space, it was really nice to get knee-to-knee with our people once again."
---
Kenny Salvini is a co-founder and President of The Here and Now Project, a writer for New Mobility Magazine, and an advocate on the local and national levels. He shared his story and the successes and current goals of H&NP with CREATE's Public Community Engagement and Partnerships Manager, Kathleen Quin Voss.