UW CREATE
student_news
---
November 27, 2023
Training a robot to feed people presents an array of challenges for researchers. Foods come in a nearly endless variety of shapes and states (liquid, solid, gelatinous), and each person has a unique set of needs and preferences. A team led by CREATE Ph.D. students Ethan K. Gordon and Amal Nanavati created a set of…
---
November 8, 2023
November 7, 2023 Adapted ride-on cars (ROC) are an affordable, power mobility training tool for young children with disabilities. But weather and adequate drive space create barriers to families' adoption of their ROC. CREATE Ph.D. student Mia E. Hoffman is the lead author on a paper that investigates the relationship between the built environment and…
---
November 2, 2023
November 2, 2023 | UW News Generative artificial intelligence tools like ChatGPT, an AI-powered language tool, and Midjourney, an AI-powered image generator, can potentially assist people with various disabilities. They could summarize content, compose messages, or describe images. Yet they also regularly spout inaccuracies and fail at basic reasoning, perpetuating ableist biases. This year, seven CREATE researchers conducted…
---
October 30, 2023
October 30, 2023 | UW News A team led by CREATE researchers has created A11yBoard for Google Slides, a browser extension and phone or tablet app that allows blind users to navigate through complex slide layouts, objects, images, and text. Here, a user demonstrates the touchscreen interface. Team members Zhuohao (Jerry) Zhang, Jacob O. Wobbrock,…
---
October 27, 2023
October 25, 2023 RASSAR – Room Accessibility and Safety Scan in Augmented Reality – is a novel smartphone-based prototype for semi-automatically identifying, categorizing, and localizing indoor accessibility and safety issues. With RASSAR, the user holds out their phone and scans a space. The tool uses LiDAR and camera data, real-time machine learning, and AR to…
---
June 9, 2023
June 9, 2023 We're proud to see these talented, passionate students receive their Ph.D.s and excited to see how they continue their work in accessibility. Alyssa Spomer, Ph.D. Mechanical Engineering Current: Clinical Scientist at Gillette Children's Hospital, leading research in the Gillette Rehabilitation Department to improve healthcare outcomes for children with complex movement conditions. Elijah…
---
June 6, 2023
June 6, 2023 Congratulations to Emma McDonnell on receiving a Dennis Lang Award from the UW Disability Studies program! McDonnell, a fourth year Ph.D. candidate in Human Centered Design & Engineering, is advised by CREATE associate director Leah Findlater. McDonnell's research focuses on accessible communication technologies and explores how these tools could be designed to…
---
April 25, 2023
Just about everybody in business, education, and artistic settings needs to use presentation software like Microsoft PowerPoint, Google Slides, and Adobe Illustrator. These tools use artboards to hold objects such as text, shapes, images, and diagrams. But for blind and low vision (BLV) people, using such software adds a new level of challenge beyond keeping…
---
March 8, 2023
The CSE 121, 122, and 123 introductory course sequence lets students choose their entry point into computer science and engineering studies, whatever their background, experience, or confidence level. And, as part of the effort to improve diversity, equity, inclusion, and accessibility (DEIA), the courses were designed with "accessibility from the start." A member of the…
---
December 22, 2022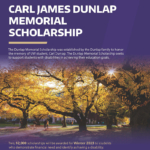 University of Washington student Carl James Dunlap had a powerful impact on the UW community with his vibrant personality and persistent advocacy for students with disabilities. To honor his legacy, the Dunlap family established the Carl James Dunlap Memorial Endowment. The Dunlap Memorial Endowment seeks to support students with disabilities encountering unique challenges when attending…
---
November 30, 2022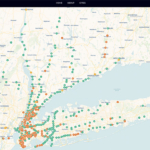 Congratulations to CREATE Ph.D. student Ather Sharif, Orson (Xuhai) Xu, and team for this great project on transit access! Together they developed UnlockedMaps, a web-based map that allows users to see in real time how accessible rail transit stations are in six metro areas including Seattle, Philadelphia (where the project was first conceived by Sharif and a friend…
---
November 15, 2022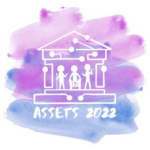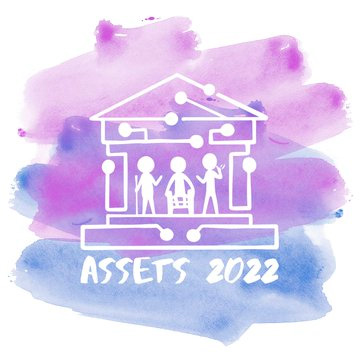 CREATE Associate Director Jon Froehlich was the General Chair for ASSETS'22, the premier ACM conference for research on the design, evaluation, use, and education related to computing for people with disabilities and older adults. This year, over 300 participants from 37 countries engaged with state-of-the-art research in the design and evaluation of technology for people…
---
August 7, 2022
CREATE is pleased to be a financial and advisory sponsor of HuskyADAPT, an interdisciplinary community that is dedicated to improving the availability of accessible technology in Washington and fostering conversations about the importance of accessible design.  HuskyADAPT is led by a team of UW students and six faculty advisors, including CREATE directors Kat Steele, Heather Feldner, Anat Caspi and Jennifer Mankoff….
---
June 7, 2022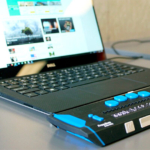 Working with screen-reader users, CREATE graduate student Ather Sharif and Co-Director Jacob O. Wobbrock, along with other UW researchers, have designed VoxLens, a JavaScript plugin that allows people to interact with visualizations. To implement VoxLens, visualization designers add just one line of code. Millions of Americans use screen readers for a variety of reasons, including…
---
November 18, 2021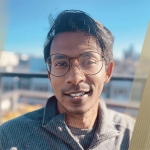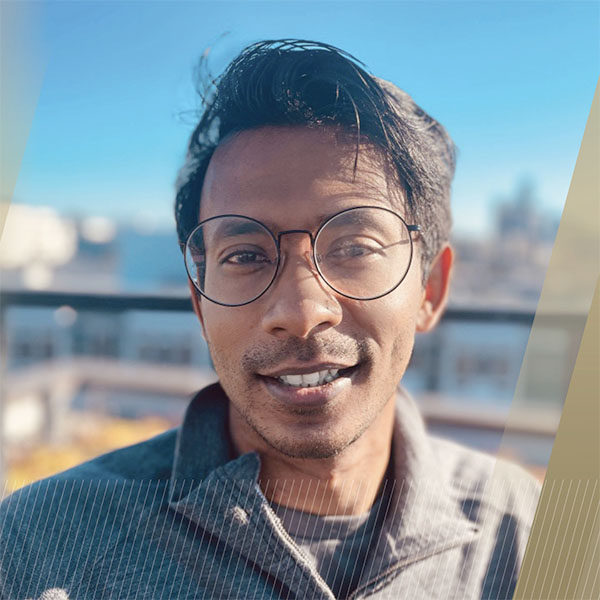 Media sites offer digital graphics for important information such as election polling data, stock market trends, and COVID-19, excluding many users. CREATE Ph.D. student Ather Sharif's research on Human-Computer Interaction (HCI) focuses on designing data visualizations to be accessible by people with low vision or who are blind. "We have built a world where people…
---
June 24, 2021
CREATE Community Day 2021 was a rich program that included an important discussion of the concerns and approaches to just, sustainable accessibility research that puts the needs of community members with disabilities front and center.
CREATE members highlighted what their labs are doing, with time to hear about a variety of individual projects. Read on for a sample of the presentations.
---
June 10, 2021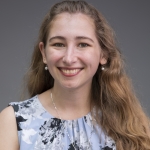 Kelly Mack, a Ph.D. student in Computer Science and mentored by CREATE Founding Co-Director Jen Mankoff, received a Dennis Lang Award from the UW Disabilities Studies program and the following praise: "Kelly is dedicated to improving accessibility for disabled students at UW through her research, service, and mentoring and allyship. Her thesis work will examine…
---