UW CREATE
---
October 7, 2021
UW Go Baby Go, co-directed by CREATE Associate Director Heather Feldner, is excited to announce its fall workshop where we will build ten Go Baby Go cars for local children with disabilities and their families! UW and CREATE students, postdocs, and faculty (especially from engineering, computer science, and rehab programs), local clinicians, and parents/caregivers are all…
---
September 21, 2021
Thursday, December 9 at 11 a.m. PST – on Zoom A conversation on urban mobility Friday, December 10 at 11 a.m. PST – on Zoom Hands-on tutorial of Project Sidewalk Sign up for the Conversations Two events on two days with two CREATE faculty, Anat Caspi and Jon Froehlich. Join us on Thursday for a…
---
September 14, 2021
Thursday, November 18 at 11 a.m. PST – on Zoom Yochai Eisenberg Sign up for the Conversation Join us for an exploration of success and challenges in the pursuit of accessible pedestrian networks with Yochai Eisenberg. We will discuss community mobility as it relates to accessible community pathways, use of public transportation and modes of…
---
Wednesday, October 13 at 11 a.m. PST – on Zoom Karen Braitmayer Sign up for the Conversations Architect Karen L. Braitmayer, FAIA, is the founding principal of Studio Pacifica, an accessibility consulting firm based in Seattle, Washington. Her "good fight" has consistently focused on supporting equity and full inclusion for persons with disabilities. In 2019,…
---
August 16, 2021
Anthro-Tech is looking for people who use screen readers and other assistive technology to participate in a usability study on the Washington State Department of Transportation (WSDOT) website redesign. During a study session, the facilitator will show the participant the new website and ask them to use it to complete a few tasks. Sessions will take place…
---
July 19, 2021
UW researchers are seeking participants for a paid study. Who: People who are blind or low vision who use a screen reader and are 18 years or older.What: Participants will be asked to test 3D-printed tactile maps. Sessions are 60 minutes. For details, see the signup survey.Where: UW Seattle campus.When: August.Compensation: $40 and a travel…
---
July 1, 2021
CREATE and UW departments are looking for a postdoc researcher to investigate using fabrication and physical computing technologies to address accessibility.
---
June 24, 2021
CREATE Community Day 2021 was a rich program that included an important discussion of the concerns and approaches to just, sustainable accessibility research that puts the needs of community members with disabilities front and center.
CREATE members highlighted what their labs are doing, with time to hear about a variety of individual projects. Read on for a sample of the presentations.
---
A team of CREATE faculty has received a five-year, $1M grant from the National Institute on Disability, Independent Living, and Rehabilitation Research (NIDILRR) for the project, "ARRT: Postdoctoral Training in Physical Computing and Fabrication to Support Innovations for Community Living and Participation." Congratulations on the funding to the team members: Co-PI Jennifer Mankoff, Ph.D and…
---
June 10, 2021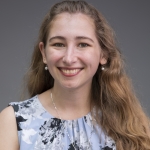 Kelly Mack, a Ph.D. student in Computer Science and mentored by CREATE Founding Co-Director Jen Mankoff, received a Dennis Lang Award from the UW Disabilities Studies program and the following praise: "Kelly is dedicated to improving accessibility for disabled students at UW through her research, service, and mentoring and allyship. Her thesis work will examine…
---
Next page