CREATE is the Center for Research and Education on Accessible Technology and Experiences
CREATE was founded in the summer of 2019 when a group of accessibility researchers from around campus came together to discuss common interests. With the diversity of interests and common goals represented around the table, it became clear that a broader organizing body would help to amplify what each individual was doing.
Accessible solutions required
In this era of rapidly changing technology, the need to ensure accessibility and equity for people with disabilities is urgent. Full participation in society is often dependent on the successful use of technology, and this requires accessible solutions. A long-held tenet of accessibility work is that separate solutions are unequal solutions.
To create true equity, we must build individual and collective solutions that can adapt, create, and transform interactive systems to improve access to technology and to the world at large. Incremental progress must be replaced by transformational approaches. This future will be enabled through a combination of big data, advanced tools, artificial intelligence, new interface paradigms, robotics, human-computer interaction, critical academic inquiry, and foregrounding the lived experience of disability through inclusion and participatory design.
Meet the CREATE Advisory Board
Moonshots and collaborations
The Center will provide the infrastructure to catalyze progress on moonshots, challenges that require extended, multidisciplinary collaborations. By supporting larger, more ambitions projects while emphasizing translation and representation, we will create the momentum to move from incremental solutions to inclusion of people with all abilities.
In doing this work, we commit to translation of research results into real world impact and increasing representation. These core values infuse our center's research, but also require meaningful partnerships and programs to support students and educators/researchers with disabilities in succeeding at UW and more broadly.
Translation
Leveraging the industry, disability community, and academic partnerships of the Center, we will build upon our prior successes and create sustainable models for translation. Our collaborations with the TASKAR center, HuskyADAPT, and the UW Disability Studies Program will ensure diverse voices to inform innovation. Anat Caspi, our inaugural Director for Translation, will coordinate with community partners as well to form a diverse and inclusive Center advisory board.
Learn About Our Translation Efforts
Representation
We also aim to develop a workforce that understands and cares about accessibility, and that is prepared to help fill a growing need for this expertise in industry. To do this, we will leverage our connections with educationally focused organizations including DO-IT, AccessComputing and TeachAccess to develop not only new courses that teach accessibility, but also to create pathways for more individuals with disabilities to pursue careers in technology innovation. We will strive to be inclusive at all levels of our work, increasing capacity and representation and achieving a critical mass in the participation of individuals with disabilities among center researchers.
Committed to interdisciplinary work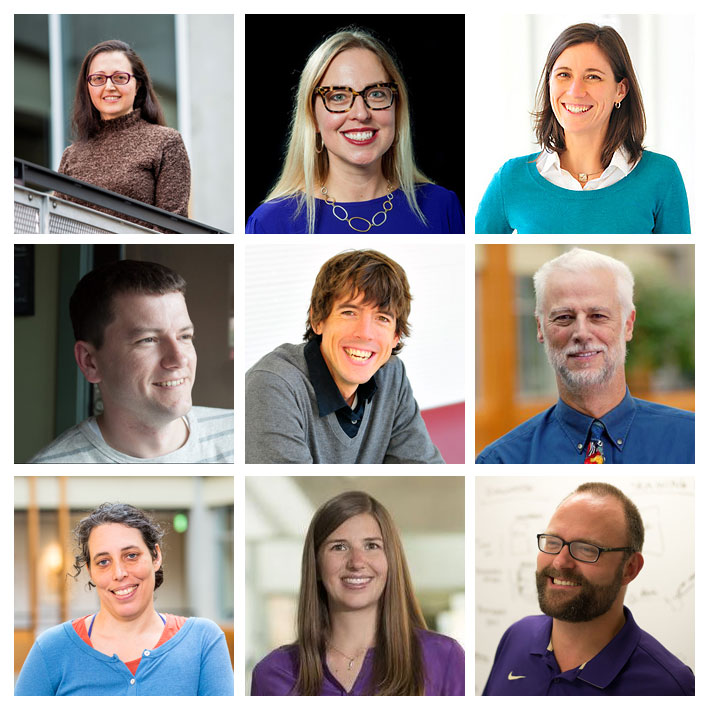 The Center employs a consortium model for academic, industry, and community partners. We aim to create the technology and innovation models that support our partners to be leaders and trendsetters in the deployment of accessible technology and inclusive communities. Our goal is to deeply engage with our partners to develop transformation technology, as well as a workforce that can help improve the accessibility of technology.
Partners will be able to recruit outstanding graduates with expertise in accessibility, and participate in our demo days to get a first-hand look at the wide range of current projects and provide critical feedback during iterative processes. We see this as a win-win, providing our students with real-world examples and you with access to a workforce and expertise that are in limited supply.
Deeper engagement opportunities include a yearly retreat, engagement with more advanced students in running focus groups or other studies of a technology, joining our advisory board and/or supporting translation at the faculty/researcher level through visiting positions.
While we seek opportunities for training and translation, it is our plan that all IP will be open source unless specific agreements are made otherwise.
---