UW CREATE
CREATE Newsletter
Two or three times a year, we share a detailed look at recent Center developments, research achievements, education highlights and opportunities to engage with us.
To make sure you receive a link to the Newsletter by email:
Subscribe to a CREATE email list
Winter 2021
Our inaugural issue (PDF)!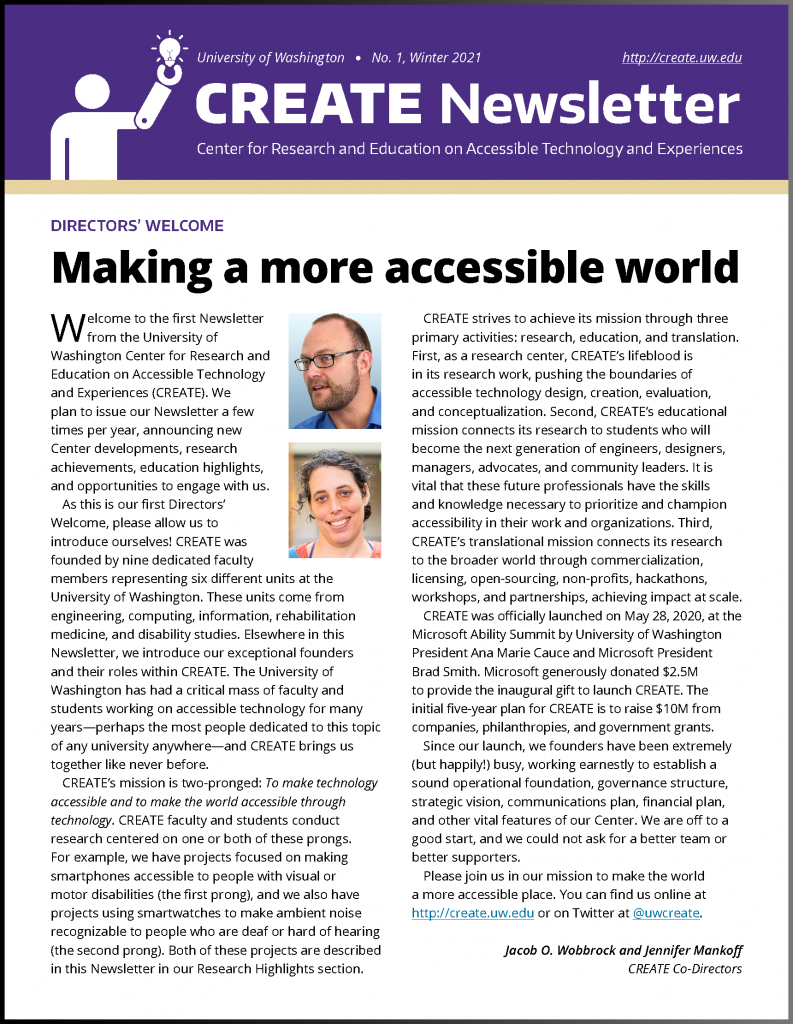 In this issue:
Making a more accessible world
Advisory board formed
Joining forces with I-LABS
App visualizes ambient sounds for deaf users
Many mobile apps are inaccessible
Faculty news
Workshops and seminars
PDF of the inaugural issue of the CREATE Newsletter, Winter 2021. Click image to open PDF.