UW CREATE
Postdoctoral Fellowship application open: Accessibility researcher in physical computing and fabrication
CREATE and UW departments are looking for a postdoc researcher to investigate using fabrication and physical computing technologies to address accessibility.
---
Rory Cooper, CREATE Advisory Board member, receives IEEE Biomedical Engineering Award
Congratulations to CREATE Advisory Board member Rory Cooper on receiving the 2022 IEEE Biomedical Engineering Award! For more than 25 years, Cooper has been developing technology to improve the lives of people with disabilities and his inventions have helped countless wheelchair users get around with more ease and comfort. Cooper's first innovations in mobility were a modification to the…
---
Carl James Dunlap Memorial Scholarship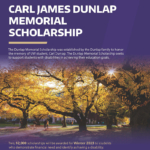 University of Washington student Carl James Dunlap had a powerful impact on the UW community with his vibrant personality and persistent advocacy for students with disabilities. To honor his legacy, the Dunlap family established the Carl James Dunlap Memorial Endowment. The Dunlap Memorial Endowment seeks to support students with disabilities encountering unique challenges when attending…
---
UnlockedMaps provides real-time accessibility info for rail transit users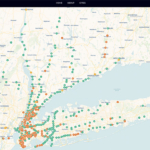 Congratulations to CREATE Ph.D. student Ather Sharif, Orson (Xuhai) Xu, and team for this great project on transit access! Together they developed UnlockedMaps, a web-based map that allows users to see in real time how accessible rail transit stations are in six metro areas including Seattle, Philadelphia (where the project was first conceived by Sharif and a friend…
---
CREATE Contributes to RFP on Healthcare Accessibility
The Agency for Healthcare Research and Quality (AHRQ) requested public comment about comprehensive, longitudinal, person-centered care planning for people with Multiple Chronic Conditions (MCC). CREATE contributed to a disability justice-focused response that highlights nine recommendations: Read the full response (PDF).
---
Wobbrock Co-leads ACM UIST Conference, Brings Accessibility to the Conversation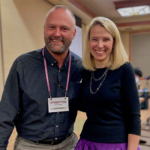 CREATE founding Co-Director Jacob O. Wobbrock served as General Co-Chair for ACM User Interface Software and Technology (UIST) 2022, held at the end of October. Nearly 500 people traveled to beautiful Bend, OR to share their latest innovations in user interface software and technology from fabrication and materials, to VR and AR, to interactive tools…
---
CREATE Leadership at ASSETS'22 Conference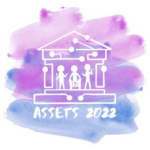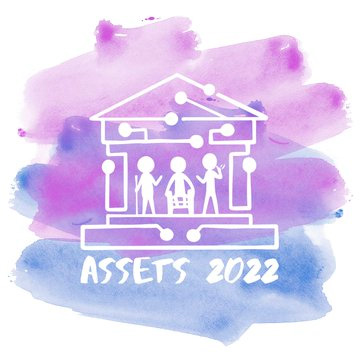 CREATE Associate Director Jon Froehlich was the General Chair for ASSETS'22, the premier ACM conference for research on the design, evaluation, use, and education related to computing for people with disabilities and older adults. This year, over 300 participants from 37 countries engaged with state-of-the-art research in the design and evaluation of technology for people…
---
A Ph.D. Student's Promising Research in Mobility in Cerebral Palsy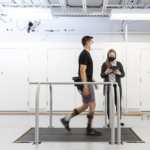 Whether she's researching how biofeedback systems can guide gait training in children with cerebral palsy or leading toy adaptation events, Alyssa Spomer is committed to advancing accessible technology. A Ph.D. student in UW Mechanical Engineering (ME) and advised by CREATE Associate Director Kat Steele, Spomer is the student chair of CREATE-sponsored HuskyADAPT. Her studies have been multidisciplinary,…
---
Increasing Data Equity Through Accessibility
Data equity can level the playing field for people with disabilities both in opening new employment opportunities and through access to information, while data inequity may amplify disability by disenfranchising people with disabilities. In response to the U.S. Science and Technology Policy Office's request for information (RFI) better supporting intra- and extra-governmental collaboration around the…
---
Large-Scale Analysis Finds Many Mobile Apps Are Inaccessible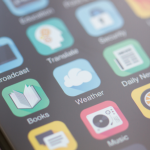 Mobile apps have become a key feature of everyday life, with apps for banking, work, entertainment, communication, transportation, and education, to name a few. But many apps remain inaccessible to people with disabilities who use screen readers or other assistive technologies. Any person who uses an assistive technology can describe negative experiences with apps that…
---
Next page