UW CREATE
Recruiting for Tactile Map Participants
UW researchers are seeking participants for a paid study. Who: People who are blind or low vision who use a screen reader and are 18 years or older.What: Participants will be asked to test 3D-printed tactile maps. Sessions are 60 minutes. For details, see the signup survey.Where: UW Seattle campus.When: August.Compensation: $40 and a travel…
---
Postdoctoral Fellowship
CREATE and UW departments are looking for a postdoc researcher to investigate using fabrication and physical computing technologies to address accessibility.
---
CREATE Community Day and research showcase
CREATE Community Day 2021, held on June 8, was a rich program that included an important discussion of the concerns and approaches to just, sustainable accessibility research that puts the needs of community members with disabilities front and center. Following this discussion, CREATE members highlighted what their labs are doing, with time to hear about…
---
$1M NIDILRR award for leadership training program
A team of CREATE faculty has received a five-year, $1M grant from the National Institute on Disability, Independent Living, and Rehabilitation Research (NIDILRR) for the project, "ARRT: Postdoctoral Training in Physical Computing and Fabrication to Support Innovations for Community Living and Participation." Congratulations on the funding to the team members: Co-PI Jennifer Mankoff, Ph.D and…
---
Grad student Kelly Mack receives a Dennis Lang award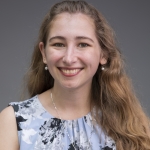 Kelly Mack, a Ph.D. student in Computer Science and mentored by CREATE Founding Co-Director Jen Mankoff, received a Dennis Lang Award from the UW Disabilities Studies program and the following praise: "Kelly is dedicated to improving accessibility for disabled students at UW through her research, service, and mentoring and allyship. Her thesis work will examine…
---
Jon Froehlich named Outstanding Faculty Member by the UW College of Engineering
Congrats to CREATE Associate Director Jon Froehlich on being selected for the Outstanding Faculty Award by the UW College of Engineering! As noted by the College, Froehlich went to extraordinary measures to support his students' learning during the pandemic. He fundamentally transformed physical computing courses for virtual platforms, assembled and mailed hardware kits to students'…
---
CREATE Research Showcase – Spring 2021
Open to the public, CREATE faculty and students share research in accessibility
---
The Future of Assistive Technology: A Panel Discussion
Anat Caspi participated in a panel discussion on the future of assistive technology and how recent innovations are likely to affect the lives of people with disabilities.
---
Reimagining Mobility: Inclusive Living and Home Design
Barry Long is an advocate for people with disabilities who is helping to make real estate more accessible. Watch our third Conversation Hub session, where Long shares past challenges and future improvements in inclusive, visitable homes.
---
Accessible CS Education workshop focuses on inclusive experiences
Amid a global pandemic, innovative thinkers have been hard at work developing plans to improve equity in modern learning environments. The Accessible Computer Science Education Fall Workshop was held November 17-19, 2020, and jointly sponsored by Microsoft, The Coleman Institute for Cognitive Disabilities, and CREATE. Each day of the event focused on strategies to improve…
---
Next page