UW CREATE
Jennifer Mankoff Wins the 2020 AccessComputing Capacity Building Award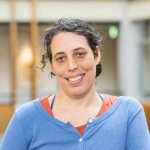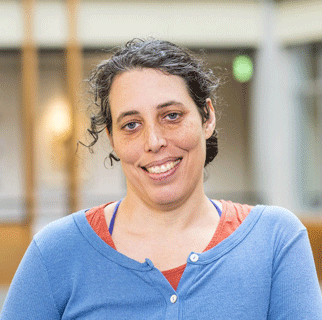 Congratulations to Jennifer Mankoff on receiving the AccessComputing Capacity Building Award! She was honored for her leadership in helping make all Special Interest Group on Computer–Human Interaction (SIGCHI) conferences accessible to attendees with disabilities. Through her leadership, the SIGCHI Executive Committee now has adjunct chairs for accessibility, which institutionalizes accessibility as an important facet of SIGCHI activities….
---
UW Disability Equity Project Seeks Focus Group Participants
UW students, staff, and faculty who have a disability, physical or mental health condition, a chronic illness, or are d/Deaf are invited to contribute to a research project on disability, equity, and inclusion. A research team from the Disability Studies Program, The D Center, and the Department of Rehabilitation Medicine will conduct online focus groups…
---
Scholars Who Use Screen Readers to Read Scientific Papers Sought for a User Study
The Semantic Scholar Research Team at the Allen Institute for AI is conducting an experiment to evaluate the screen reader accessibility of scientific papers. We are looking for participants who are age 18 or older, who identify as blind or low vision, and who have experience using screen readers to interact with scientific papers. The…
---
CREATE Faculty and Students Awarded at ASSETS 2020
Congratulations to UW CREATE faculty on multiple awards at ASSETS 2020, the International ACM SIGACCESS Conference on Computers and Accessibility! "The University of Washington has been a leader in accessible technology research, design, engineering, and evaluation for years. This latest round of awards from ACM ASSETS is further testament to the great work being done…
---
SoundWatch smartwatch app alerts d/Deaf and hard-of-hearing users to birdsong, sirens and other desired sounds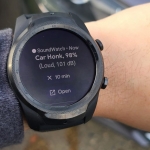 October 28, 2020 | UW News UW CREATE faculty members Jon Froehlich and Leah Findlater have helped develop a smartwatch app for d/Deaf and hard-of-hearing people who want to be aware of nearby sounds. The smartwatch will identify sounds the user is interested in — such as a siren, a water faucet left on, or…
---
Feldner team receives grant to study pediatric mobility technology
CREATE Associate Director Heather Feldner and her research team have been awarded a pilot research grant from the newly founded NIH Pediatric Rehabilitation Resource Center (C-PROGRESS) to study early mobility technology. The team, one of only three selected across the country, includes Sam Logan, an associate professor at Oregon State University, and Lisa Kenyon, a…
---
NIH Rehabilitation Research 2020
Dr. Kat M. Steele, an associate director of CREATE, presents at NIH's Rehabilitation Research 2020: Envisioning a Functional Future conference on Friday, October 16, 2020. She will be presenting in the Mobility Across the Lifespan session with Bernadette Gillick, PhD, PT from the University of Minnesota and Levi Hargrove from the Shirley Ryan AbilityLab. This…
---
UW CREATE leadership at ASSETS 2020
UW CREATE has a large and quality presence at ASSETS 2020, the premier annual conference for accessible computing research. Drawing from three departments, University of Washington authors contributed to six papers and two posters to be presented at this year's online conference. Three of our papers were nominated for best paper! Seven members also served…
---
Black Disability Art History 101: From Back in the Day to Today
The Inclusion Project, a youth led project, with the Center for Disability Leadership is hosting this workshop led by Leroy F. Moore Jr., founder of Krip-Hop Nation. Wed, October 21, 20203:30 – 5:00 p.m. PDT Learn more and register to attend Black disabled and Deaf artists have always existed. They were on the street corners…
---
January 8, 2021: Sara Hendren – What Can a Body Do?
The CREATE Conversation Hub hosts a live Q&A with Sara Hendren on the future of mobility and lessons she learned through writing her new book, What Can A Body Do? How We Meet the Built World. Sara Hendren is an artist, design researcher, writer, and professor at Olin College of Engineering. Her work spans collaborative…
---
Next page