UW CREATE
CREATE is the Center for Research and Education on Accessible Technology and Experiences. Our mission is to make technology accessible and to make the world accessible through technology.
---
YEAR 3 IMPACT REPORT:
CREATE's Accomplishments in Research, Education, Translation, and Leadership and New Goals
Our annual look at the past year's goals and accomplishments! (Hints: fostering research and education excellence; an added focus on the understudied area of Race, Technology and Disability; growth in the depth and breadth of our partnerships; and meaningful translation results.)
Looking ahead, we outline new goals to further strategic applications in priority areas and to move the field of accessibility forward in AI+Accessibility; connecting projects with disabled perspectives and study participants; training and supporting accessibility researchers; and fundraising.
---
CREATE collaborated with colleagues to craft a detailed response to the Department of Justice's proposed digital accessibility guidelines in a detailed, 53-page document available as an accessible PDF.
Feldner and Mankoff on CREATE:
The center's long-term goals, ongoing research highlights, and their views of common misconceptions about disability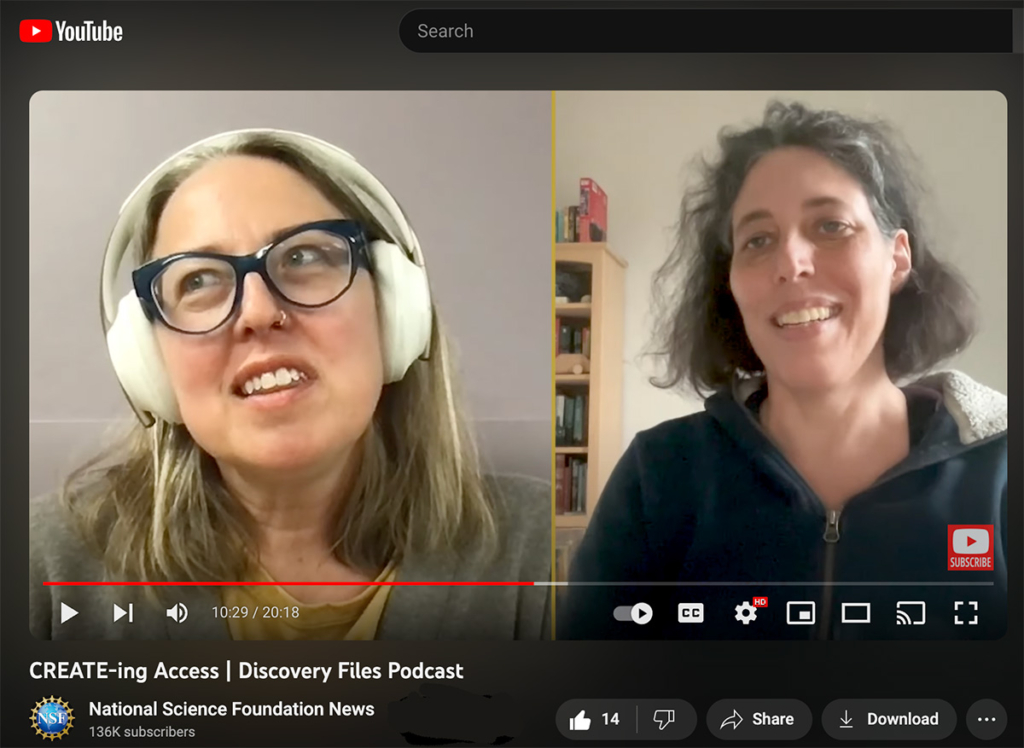 CREATE Director Jennifer Mankoff and Associate Director Heather Feldner appeared on the CREATE-ing Access episode of National Science Foundation's NSF Discovery Files. Give it a look and give it a like!
Taking accessibility to the next level
By supporting CREATE, you support education, fund research, and translate those to real-world solutions for the 1 in 4 people in the U.S. who have disabilities.
Donate to CREATE
The need for greater access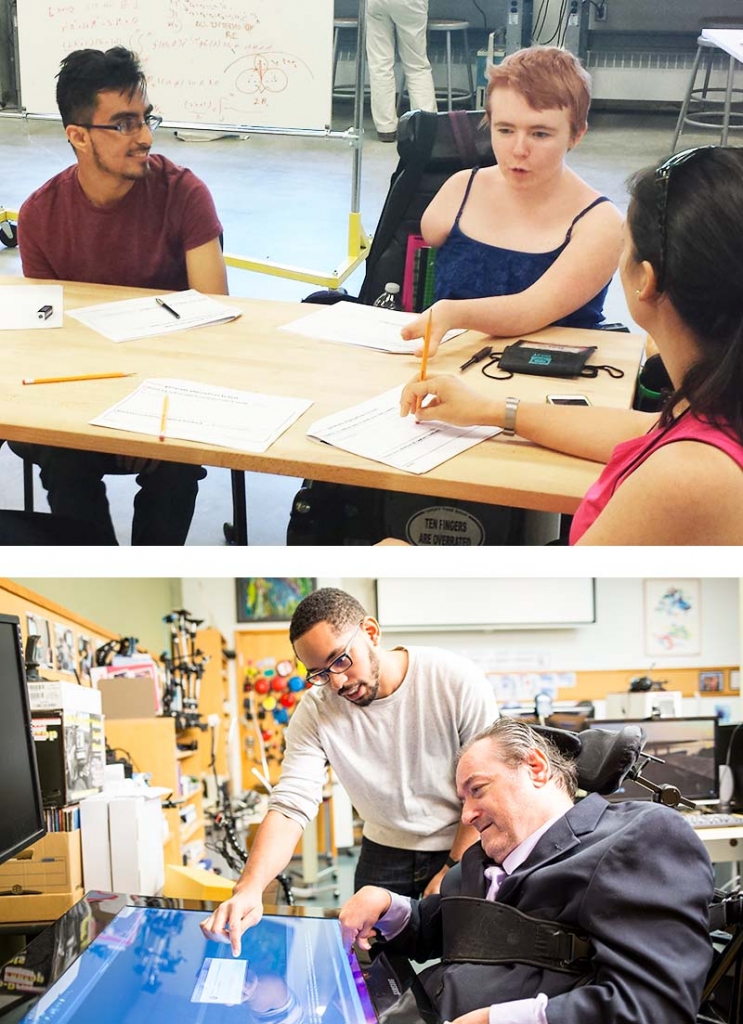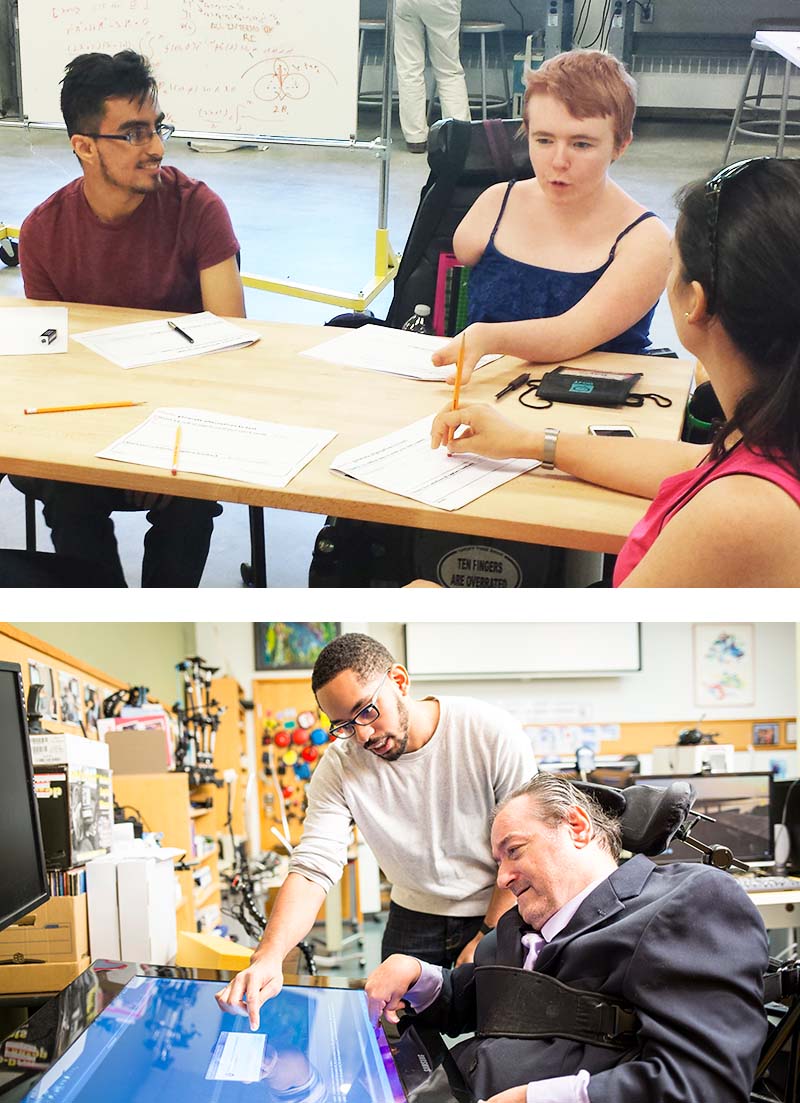 A core mantra of the disability movement is "Nothing about us without us," yet technical advances often assume a certain set of abilities, limit customizability, and fail to include people with disabilities as creators of technology.
The major challenges of creating accessible technology and of making the world accessible through technology are outpacing even the most talented individual researchers and small teams.
Partner with Us
Cross-campus, interdisciplinary team
A consortium of faculty from the University of Washington's Allen School, Mechanical Engineering, School of Medicine, and the iSchool.

People of CREATE
Upcoming events
Section 504 at 50 commemoration
Celebrate the 50th anniversary of Section 504 of the Rehabilitation Act. The UW commemorates the first civil rights protection in the U.S. to prohibit discrimination against individuals with disabilities in programs that receive Federal funding with
exhibits, events, and resources
.