UW CREATE
Teach Access Study Away program
There is a wonderful, free short course, Teach Access Study Away, run by the Teach Access organization each year.  The 2023 Teach Access Virtual Study Away is a two-part series. Part 1 focuses on the basics of accessibility and disability; Part 2 covers more advanced topics so completion of Part 1 or a previous Study Access…
---
CSE course sequence designed with "accessibility from the start"
The CSE 121, 122, and 123 introductory course sequence lets students choose their entry point into computer science and engineering studies, whatever their background, experience, or confidence level. And, as part of the effort to improve diversity, equity, inclusion, and accessibility (DEIA), the courses were designed with "accessibility from the start." A member of the…
---
Honoring Judy Heumann's outsized impact
Judy Heumann — disability activist and leader, presidential advisor to two administrations, polio survivor and quadriplegic — passed away on Saturday, March 4. Heumann's family invited the community to honor her life at a memorial service and burial that is now available on video with ASL, captioning, and English interpretation of Yiddish included. Who was Judy Heumann?…
---
UW and CREATE extended family shine in SIGCHI Awards
We're so proud to have learned from and collaborated with these shining stars! UW and CREATE faculty and our extended family are prominent in the recently announced 2023 SIGCHI Awards. All three winners of the SIGCHI dissertation award, which recognizes "the most outstanding research contributions from recently graduated Ph.D. students within the HCI community" are…
---
Jacob O. Wobbrock awarded Ten-Year Technical Impact Award
January 5, 2023 The Association for Computing Machinery (ACM) has honored CREATE Co-Director Jacob O. Wobbrock and colleagues with a 10-year lasting impact award for their groundbreaking work improving how computers recognize stroke gestures. Wobbrock, a professor in the Information School, and co-authors Radu-Daniel Vatavu and Lisa Anthony were presented with the 2022 Ten Year Technical Impact…
---
Rory Cooper, CREATE Advisory Board member, receives IEEE Biomedical Engineering Award
Congratulations to CREATE Advisory Board member Rory Cooper on receiving the 2022 IEEE Biomedical Engineering Award! For more than 25 years, Cooper has been developing technology to improve the lives of people with disabilities and his inventions have helped countless wheelchair users get around with more ease and comfort. Cooper's first innovations in mobility were a modification to the…
---
Carl James Dunlap Memorial Scholarship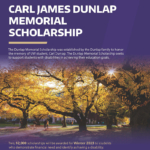 University of Washington student Carl James Dunlap had a powerful impact on the UW community with his vibrant personality and persistent advocacy for students with disabilities. To honor his legacy, the Dunlap family established the Carl James Dunlap Memorial Endowment. The Dunlap Memorial Endowment seeks to support students with disabilities encountering unique challenges when attending…
---
UnlockedMaps provides real-time accessibility info for rail transit users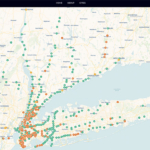 Congratulations to CREATE Ph.D. student Ather Sharif, Orson (Xuhai) Xu, and team for this great project on transit access! Together they developed UnlockedMaps, a web-based map that allows users to see in real time how accessible rail transit stations are in six metro areas including Seattle, Philadelphia (where the project was first conceived by Sharif and a friend…
---
CREATE Contributes to RFP on Healthcare Accessibility
The Agency for Healthcare Research and Quality (AHRQ) requested public comment about comprehensive, longitudinal, person-centered care planning for people with Multiple Chronic Conditions (MCC). CREATE contributed to a disability justice-focused response that highlights nine recommendations: Read the full response (PDF).
---
Wobbrock Co-leads ACM UIST Conference, Brings Accessibility to the Conversation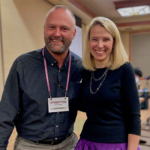 CREATE founding Co-Director Jacob O. Wobbrock served as General Co-Chair for ACM User Interface Software and Technology (UIST) 2022, held at the end of October. Nearly 500 people traveled to beautiful Bend, OR to share their latest innovations in user interface software and technology from fabrication and materials, to VR and AR, to interactive tools…
---
CREATE Leadership at ASSETS'22 Conference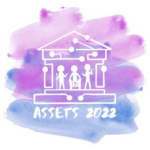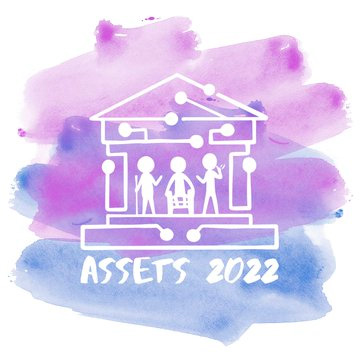 CREATE Associate Director Jon Froehlich was the General Chair for ASSETS'22, the premier ACM conference for research on the design, evaluation, use, and education related to computing for people with disabilities and older adults. This year, over 300 participants from 37 countries engaged with state-of-the-art research in the design and evaluation of technology for people…
---
A Ph.D. Student's Promising Research in Mobility in Cerebral Palsy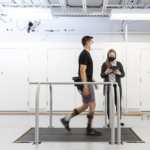 Whether she's researching how biofeedback systems can guide gait training in children with cerebral palsy or leading toy adaptation events, Alyssa Spomer is committed to advancing accessible technology. A Ph.D. student in UW Mechanical Engineering (ME) and advised by CREATE Associate Director Kat Steele, Spomer is the student chair of CREATE-sponsored HuskyADAPT. Her studies have been multidisciplinary,…
---
Increasing Data Equity Through Accessibility
Data equity can level the playing field for people with disabilities both in opening new employment opportunities and through access to information, while data inequity may amplify disability by disenfranchising people with disabilities. In response to the U.S. Science and Technology Policy Office's request for information (RFI) better supporting intra- and extra-governmental collaboration around the…
---
Large-Scale Analysis Finds Many Mobile Apps Are Inaccessible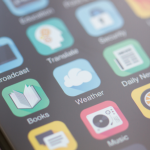 Mobile apps have become a key feature of everyday life, with apps for banking, work, entertainment, communication, transportation, and education, to name a few. But many apps remain inaccessible to people with disabilities who use screen readers or other assistive technologies. Any person who uses an assistive technology can describe negative experiences with apps that…
---
CREATE + I-LABS: focus on access, mobility, and the brain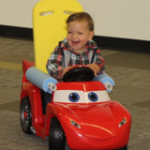 A new research and innovation partnership between CREATE and the UW Institute of Learning and Brain Sciences (I-LABS) focuses on access, mobility, and the brain, especially how early experiences with mobility technology impact brain development and learning outcomes.
---
Accessible teaching strategies
CREATE faculty member Stephanie Kerschbaum has contributed to a set of guidelines to help UW faculty plan, design, and adapt their teaching around students' needs. "Accessibility is about recognizing that access is a complex, relational configuration as people move and share space together. Accessible teaching requires us to be in conversation with and responsive to…
---
Community Day 2022 Wrap-up
CREATE's 2nd Annual Community Day took place on June 8th and was a tremendous success. With over 100 registered participants and presenters, this year's event demonstrates strong growth, returning to in-person (and also virtual) panel discussions and a research showcase of 14 project teams. This year's panels addressed the disproportionate impact of access to assistive…
---
CREATE becomes a principal sponsor of HuskyADAPT
CREATE is pleased to be a financial and advisory sponsor of HuskyADAPT, an interdisciplinary community that is dedicated to improving the availability of accessible technology in Washington and fostering conversations about the importance of accessible design.  HuskyADAPT is led by a team of UW students and six faculty advisors, including CREATE directors Kat Steele, Heather Feldner, Anat Caspi and Jennifer Mankoff….
---
Ga11y improves accessibility of automated GIFs for visually impaired users
Animated GIFs, prevalent in social media, texting platforms and websites, often lack adequate alt-text descriptions, resulting in inaccessible GIFs for blind or low-vision (BLV) users and the loss of meaning, context, and nuance in what they read. In an article published in the Proceedings of the ACM Conference on Human Factors in Computing Systems (CHI…
---
Wobbrock team's VoxLens allows screen-reader users to interact with data visualizations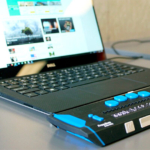 Working with screen-reader users, CREATE graduate student Ather Sharif and Co-Director Jacob O. Wobbrock, along with other UW researchers, have designed VoxLens, a JavaScript plugin that allows people to interact with visualizations. To implement VoxLens, visualization designers add just one line of code. Millions of Americans use screen readers for a variety of reasons, including…
---
Next page