UW CREATE
$1M NIDILRR award for leadership training program
A team of CREATE faculty has received a five-year, $1M grant from the National Institute on Disability, Independent Living, and Rehabilitation Research (NIDILRR) for the project, "ARRT: Postdoctoral Training in Physical Computing and Fabrication to Support Innovations for Community Living and Participation." Congratulations on the funding to the team members: Co-PI Jennifer Mankoff, Ph.D and…
---
Grad student Kelly Mack receives a Dennis Lang award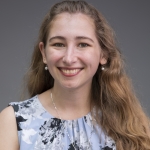 Kelly Mack, a Ph.D. student in Computer Science and mentored by CREATE Founding Co-Director Jen Mankoff, received a Dennis Lang Award from the UW Disabilities Studies program and the following praise: "Kelly is dedicated to improving accessibility for disabled students at UW through her research, service, and mentoring and allyship. Her thesis work will examine…
---
Jon Froehlich named Outstanding Faculty Member by the UW College of Engineering
Congrats to CREATE Associate Director Jon Froehlich on being selected for the Outstanding Faculty Award by the UW College of Engineering! As noted by the College, Froehlich went to extraordinary measures to support his students' learning during the pandemic. He fundamentally transformed physical computing courses for virtual platforms, assembled and mailed hardware kits to students'…
---
CREATE Research Showcase – Spring 2021
Schedule of events for the 2021 CREATE Research Showcase. Open to the public, CREATE faculty and students share research in accessibility.
---
The Future of Assistive Technology: A Panel Discussion
Anat Caspi participated in a panel discussion on the future of assistive technology and how recent innovations are likely to affect the lives of people with disabilities.
---
Reimagining Mobility: Inclusive Living and Home Design
Barry Long is an advocate for people with disabilities who is helping to make real estate more accessible. Watch our third Conversation Hub session, where Long shares past challenges and future improvements in inclusive, visitable homes.
---
Accessible CS Education workshop focuses on inclusive experiences
Amid a global pandemic, innovative thinkers have been hard at work developing plans to improve equity in modern learning environments. The Accessible Computer Science Education Fall Workshop was held November 17-19, 2020, and jointly sponsored by Microsoft, The Coleman Institute for Cognitive Disabilities, and CREATE. Each day of the event focused on strategies to improve…
---
Research Workshop for Undergraduates with Disabilities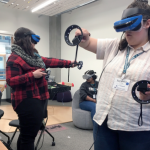 CREATE and UW AccessComputing co-sponsored a 3-day research-focused workshop for undergraduates in computing fields who have disabilities.
---
Education: Accessibility and Race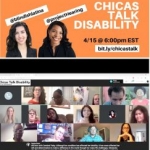 The Fall 2020 CREATE Accessibility Seminar focused on the intersection of Race and Accessibility. This topic was chosen both for its timeliness and also as part of CREATE's commitment to ensure that our work is inclusive, starting with educating ourselves about the role of race in disability research and the gaps that exist in the field.
---
CREATE Board Members Honored by SIGCHI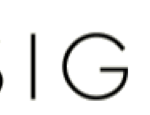 Two UW CREATE board members were honored by SIGCHI for their research in human-technology and human-computer interaction (HCI) that advances technology for people with disabilities.
---
Reimagining Mobility: Smart tech for mobility, health and agency
This UW CREATE event has passed. Sign up for future Reimagining Mobility Conversations. Brothers Barry and Jered Dean set about to design and engineer an addition for the powered wheelchair experience for Barry's daughter, Katherine. In the process they discovered tensions between what has been defined as smart technology and what users want to support…
---
Data Science for Social Good summer program
Students and researchers are invited to apply to participate in a collaborative program with data science professionals and students to make better use of research data. The Data Science for Social Good summer program at the University of Washington eScience Institute brings together data scientists and domain researchers to work on focused, collaborative projects for societal benefit….
---
Caspi to lead collaborative $11.45M Transportation Data Equity Initiative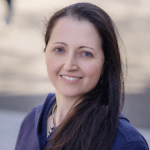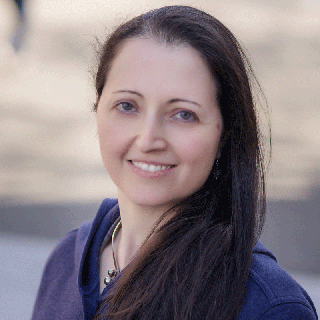 Tools like Google Directions and OneBusAway give up-to-date travel and transit information to make regional transit easier for most. But mobility applications focus on efficiency and shortest paths, leaving out information critical to people with disabilities, older adults, and anybody needing more support. The Taskar Center for Accessible Technology, led by CREATE Associate Director for…
---
Reimagining Mobility: A Conversation with Sara Hendren
This UW CREATE event has passed. Continue for a summary and to watch the entire online session. Sign up for future Reimagining Mobility Conversations. To launch the Reimagining Mobility Conversation Hub series we could think of no better guest speaker than Sara Hendren. Part of reimagining is examining the current state of the world, reframing…
---
Mankoff wins AccessComputing Capacity Building award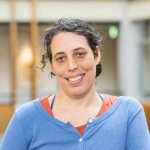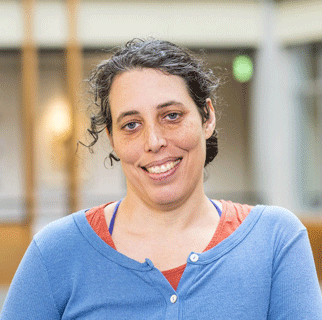 Congratulations to Jennifer Mankoff on receiving the AccessComputing Capacity Building Award! She was honored for her leadership in helping make all Special Interest Group on Computer–Human Interaction (SIGCHI) conferences accessible to attendees with disabilities. Through her leadership, the SIGCHI Executive Committee now has adjunct chairs for accessibility, which institutionalizes accessibility as an important facet of SIGCHI activities….
---
UW Disability Equity Project Seeks Focus Group Participants
UW students, staff, and faculty who have a disability, physical or mental health condition, a chronic illness, or are d/Deaf are invited to contribute to a research project on disability, equity, and inclusion. A research team from the Disability Studies Program, The D Center, and the Department of Rehabilitation Medicine will conduct online focus groups…
---
Scholars who use screen readers sought for user study
The Semantic Scholar Research Team at the Allen Institute for AI is conducting an experiment to evaluate the screen reader accessibility of scientific papers. We are looking for participants who are age 18 or older, who identify as blind or low vision, and who have experience using screen readers to interact with scientific papers. The…
---
CREATE faculty and students awarded at ASSETS 2020
Congratulations to UW CREATE faculty on multiple awards at ASSETS 2020, the International ACM SIGACCESS Conference on Computers and Accessibility! "The University of Washington has been a leader in accessible technology research, design, engineering, and evaluation for years. This latest round of awards from ACM ASSETS is further testament to the great work being done…
---
SoundWatch smartwatch app alerts d/Deaf and hard-of-hearing users to sounds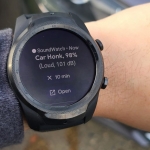 October 28, 2020 | UW News UW CREATE faculty members Jon Froehlich and Leah Findlater have helped develop a smartwatch app for d/Deaf and hard-of-hearing people who want to be aware of nearby sounds. The smartwatch will identify sounds the user is interested in — such as a siren, a water faucet left on, or…
---
Feldner team receives grant to study pediatric mobility technology
CREATE Associate Director Heather Feldner and her research team have been awarded a pilot research grant from the newly founded NIH Pediatric Rehabilitation Resource Center (C-PROGRESS) to study early mobility technology. The team, one of only three selected across the country, includes Sam Logan, an associate professor at Oregon State University, and Lisa Kenyon, a…
---
Next page