UW CREATE
Jennifer Mankoff news articles
---
October 13, 2022
Data equity can level the playing field for people with disabilities both in opening new employment opportunities and through access to information, while data inequity may amplify disability by disenfranchising people with disabilities. In response to the U.S. Science and Technology Policy Office's request for information (RFI) better supporting intra- and extra-governmental collaboration around the…
---
April 23, 2022
Congratulations to CREATE Co-Director Jennifer Mankoff! She has been awarded a 2022 Social Impact Award by SIGCHI, the special interest group of the Association for Computing Machinery (ACM) for professionals, academics and students interested in human-technology and human-computer interaction (HCI). Mankoff was cited for research focused on accessibility to give people the voice, tools and…
---
March 22, 2022
Venkatesh Potluri has been selected as a 2022 Apple Scholar — a fellowship that supports cutting-edge machine learning researchers at the graduate and post-graduate level. A Ph.D. student in the Allen School, Potluri is advised by CREATE Co-Director Jennifer Mankoff in the Make4All Group. As an Apple Scholar, Potluri is recognized as an emerging leader in…
---
October 22, 2021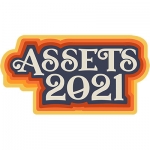 CREATE faculty and alumni scooped up several awards at the ASSETS 2021 conference. Paper Impact Award: Mankoff, Best Paper award: Katharina Reinecke, Best Artifact: scia11y team.
---
June 24, 2021
A team of CREATE faculty has received a five-year, $1M grant from the National Institute on Disability, Independent Living, and Rehabilitation Research (NIDILRR) for the project, "ARRT: Postdoctoral Training in Physical Computing and Fabrication to Support Innovations for Community Living and Participation." Congratulations on the funding to the team members: Co-PI Jennifer Mankoff, Ph.D and…
---
December 16, 2020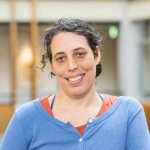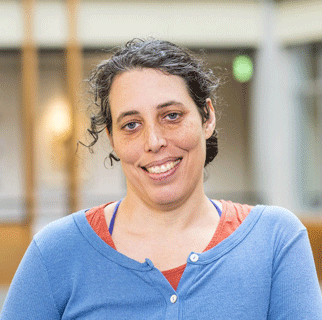 Congratulations to Jennifer Mankoff on receiving the AccessComputing Capacity Building Award! She was honored for her leadership in helping make all Special Interest Group on Computer–Human Interaction (SIGCHI) conferences accessible to attendees with disabilities. Through her leadership, the SIGCHI Executive Committee now has adjunct chairs for accessibility, which institutionalizes accessibility as an important facet of SIGCHI activities….
---
October 29, 2020
Congratulations to UW CREATE faculty on multiple awards at ASSETS 2020, the International ACM SIGACCESS Conference on Computers and Accessibility! "The University of Washington has been a leader in accessible technology research, design, engineering, and evaluation for years. This latest round of awards from ACM ASSETS is further testament to the great work being done…
---
October 13, 2020
UW CREATE has a large and quality presence at ASSETS 2020, the premier annual conference for accessible computing research. Drawing from three departments, University of Washington authors contributed to six papers and two posters to be presented at this year's online conference. Three of our papers were nominated for best paper! Seven members also served…
---
July 29, 2020
CREATE faculty are already internationally recognized for their contributions to assistive technology and accessible computing; by bringing them together under one organizational roof, CREATE will enable synergies and foster collaborations that enable faculty and students to become more than the sum of their parts.
---
May 28, 2020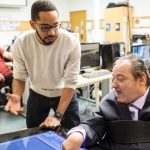 GeekWire | May 28, 2020 Microsoft and the UW have long been aligned in a shared commitment to accessible technology and a world that is more accessible through technology. With a leadership team from six campus departments in three different colleges, CREATE will build upon the UW's existing work in education, research and translation. Read the…
---
Next page