UW CREATE
Conferences
---
November 2, 2023
November 2, 2023 | UW News Generative artificial intelligence tools like ChatGPT, an AI-powered language tool, and Midjourney, an AI-powered image generator, can potentially assist people with various disabilities. They could summarize content, compose messages, or describe images. Yet they also regularly spout inaccuracies and fail at basic reasoning, perpetuating ableist biases. This year, seven CREATE researchers conducted…
---
October 30, 2023
October 30, 2023 | UW News A team led by CREATE researchers has created A11yBoard for Google Slides, a browser extension and phone or tablet app that allows blind users to navigate through complex slide layouts, objects, images, and text. Here, a user demonstrates the touchscreen interface. Team members Zhuohao (Jerry) Zhang, Jacob O. Wobbrock,…
---
October 24, 2023
October 4, 2023 As has become customary, CREATE faculty, students and alumni will have a large presence at the 2023 ASSETS Conference. It'll be quiet on campus October 23-25 with these folks in New York. Papers and presentations How Do People with Limited Movement Personalize Upper-Body Gestures? Considerations for the Design of Personalized and Accessible…
---
October 13, 2023
October 13, 2023 What are the opportunities for research to engage the intersection of race and disability? What is the value of considering how constructs of race and disability work alongside each other within accessibility research studies? Two CREATE Ph.D. students have explored these questions and found little focus on this intersection within accessibility research….
---
July 7, 2023
July 6, 2023 CREATE researchers shone this spring at the 2023 Web4All 2023 conference that, in part, seeks to "make the internet more accessible to the more than one billion people who struggle to interact with digital content each day due to neurodivergence, disability or other impairments." Two CREATE-funded open source projects won accolades. Best…
---
November 16, 2022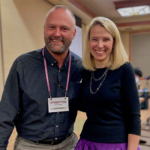 CREATE founding Co-Director Jacob O. Wobbrock served as General Co-Chair for ACM User Interface Software and Technology (UIST) 2022, held at the end of October. Nearly 500 people traveled to beautiful Bend, OR to share their latest innovations in user interface software and technology from fabrication and materials, to VR and AR, to interactive tools…
---
November 15, 2022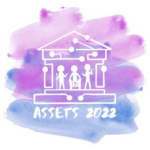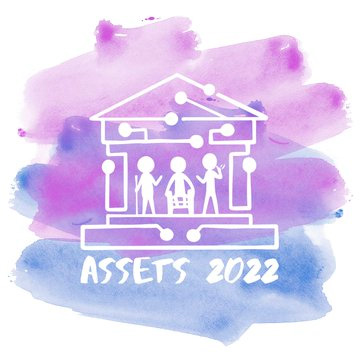 CREATE Associate Director Jon Froehlich was the General Chair for ASSETS'22, the premier ACM conference for research on the design, evaluation, use, and education related to computing for people with disabilities and older adults. This year, over 300 participants from 37 countries engaged with state-of-the-art research in the design and evaluation of technology for people…
---
March 15, 2021
Amid a global pandemic, innovative thinkers have been hard at work developing plans to improve equity in modern learning environments. The Accessible Computer Science Education Fall Workshop was held November 17-19, 2020, and jointly sponsored by Microsoft, The Coleman Institute for Cognitive Disabilities, and CREATE. Each day of the event focused on strategies to improve…
---
September 24, 2019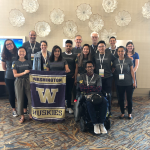 Many members of CREATE were in attendance at the 2019 Tapia Conference. Jennifer Mankoff gave a plenary speech (CMD-IT Interview). Accessibility played a big role at TAPIA, and AccessComputing, a partner of CREATE, had a big presence.
---