UW CREATE
Heather Feldner 'wrote the book' on  power mobility device for babies
CREATE Associate Director Heather Feldner has ​authored two guidebooks, instructing caregivers, researchers and ​clinicians how to introduce Permobil's ​Explorer Mini to young children between the ages of 12 and 36 months. Permobil's Explorer Mini is a new, lightweight, joystick-operated powered mobility device ​that provides opportunities for mobility, exploration, and play for children with disabilities at ages and stages that are more equitable compared to their peers without disabilities.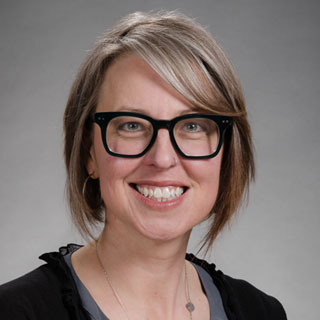 Feldner ​and her co-authors have synthesized their own work  and ​work from pioneers in the field, describing the benefits and impact of on-time access to mobility, as well as evidence-based strategies for introducing powered mobility to young children based on developmental and experiential learning stages. ​This multidisciplinary guideline was authored by Feldner, a pediatric physical therapist, Teresa Plummer, an occupational therapist, and Alyson Hendry, a speech-language pathologist, with key input from 40 stakeholders across the world, including caregivers of young children who use powered mobility devices.
The guideline is available open-source and consists of a full, peer-reviewed research document as well as a caregiver guidebook version introducing the Explorer Mini and the various learning stages for infants and toddlers with disabilities. The guideline covers a wide variety of topics including collaborative partnership with caregivers and children, safety, a description of developmental domains that powered mobility introduction affects (such as cognition, communication, socio-emotional development, and participation), as well as practical tips and strategies for facilitating success in mobility and exploration at every learning stage. 
Feldner's research ​at UW centers on the design and implementation of mobility technology and its effects upon activity and participation within a variety of personal and environmental contexts, including how perceptions of disability and identity emerge and evolve through technology use. ​She is also engaged in research and advocacy work centered on disability as an integral part of Diversity, Equity, and Inclusion initiatives and anti-ableism in healthcare education and beyond.