UW CREATE
Jon Froehlich named Outstanding Faculty Member by the UW College of Engineering
Congrats to CREATE Associate Director Jon Froehlich on being selected for the Outstanding Faculty Award by the UW College of Engineering!
As noted by the College, Froehlich went to extraordinary measures to support his students' learning during the pandemic. He fundamentally transformed physical computing courses for virtual platforms, assembled and mailed hardware kits to students' homes, and developed interactive hardware diagrams, tutorials and videos. In addition, Froehlich co-created and led a group of university educators to share best practices for remote teaching of computing lab courses.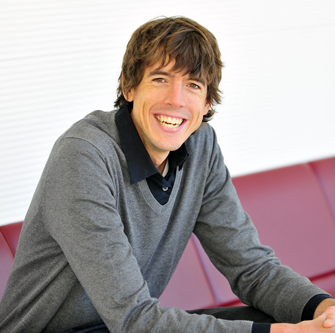 As chair for the conference ASSETS'22, Froehlich has helped ensure the conference is accessible to not only those with physical or sensory disabilities, but for those with chronic illnesses, caretaking responsibilities, or other commitments that prevent physical travel.
In response to the award, Froehlich noted, "I quite literally could not have done this without [CREATE Founding Co-Directors] Jake and Jen's mentorship and support."
This article was excerpted from the UW College of Engineering's CoE Awards announcement.