UW CREATE
Reimagining Mobility: Smart tech for mobility, health and agency
This UW CREATE event has passed. Sign up for future Reimagining Mobility Conversations.
Brothers Barry and Jered Dean set about to design and engineer an addition for the powered wheelchair experience for Barry's daughter, Katherine. In the process they discovered tensions between what has been defined as smart technology and what users want to support their mobility, health, agency, and privacy. In our second Conversation Hub, they shared lessons learned and entertaining anecdotes in their journey from tinkerers to founders of LUCI, a powered wheelchair add-on accessory that supports greater independence and safe navigation with features like collision avoidance and tip/drop off warnings that can be tuned to the driver's preferences.
Captioned video of our online event
Favorite quotes from our discussion
"We have to realize there's a dignity in risk. It's okay that somebody's gonna do something that maybe I wouldn't do, or the technology doesn't agree with."

Jered Dean
"I understand the logic of having a large sample size and sometimes that gives you great clarity, but sometimes it gives you great mediocrity or great generalization. In songwriting we're taught as professionals, the more connected you want to be with your audience, the more specific you will need to be. So especially in country music, you use incredibly detailed things."

Barry Dean
Event description
The CREATE Conversation Hub hosted a live discussion with LUCI co-founders and brothers, Barry & Jered Dean. LUCI was founded after the brothers began designing and engineering an addition for the motorized wheelchair used by Barry's daughter, Katherine. The changes were meant to make it safer and "smart," connecting it to the internet so she can interact with the same up-to-date technology a lot of people use.
Through this process they found tensions in what was defined as smart technology to support mobility, health, agency, and privacy. We read and discussed Judging Smart, a guide the Dean brothers developed that offers initial ideas and questions around the concept of smart technology in power mobility.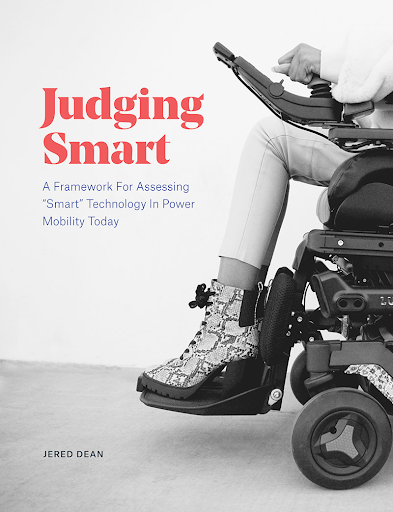 Jered Dean is co-founder and Chief Technology Officer (CTO) at LUCI, where he brings his decade-long experience in new product development to life, including acting as the former director of Capstone Design at the Colorado School of Mines. Jered founded LUCI in 2017 with his brother, Barry, in hopes of creating a technology that could improve life in a power wheelchair for his niece, Katherine.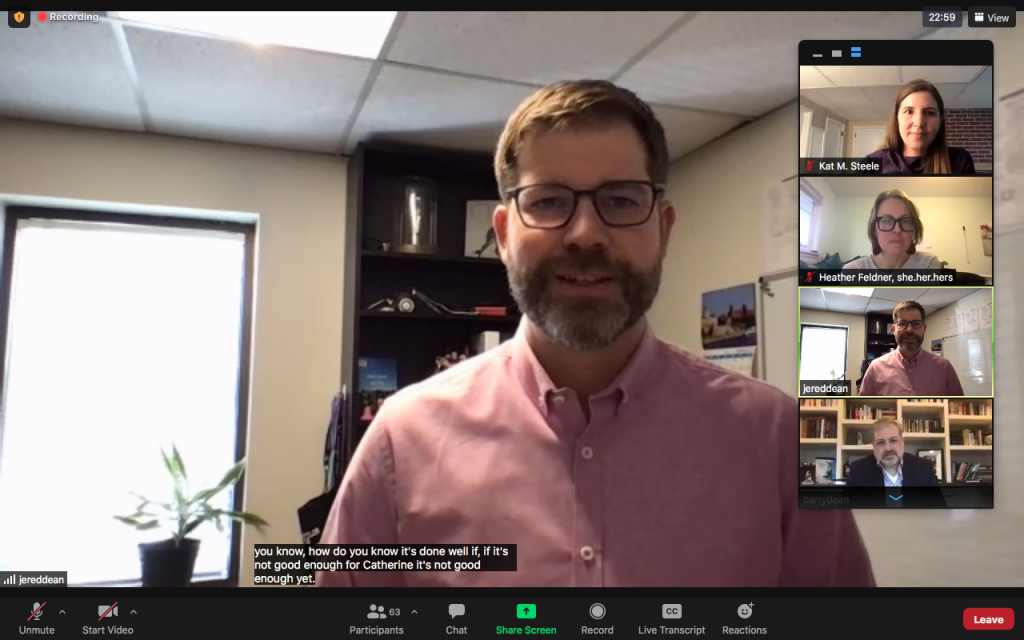 Barry Dean is an award-winning songwriter turned wheelchair technology founder. As CEO of LUCI, Barry seeks to provide security, stability and connectivity for power wheelchairs. He founded the company with hopes of building a smarter solution for his daughter Katherine and all power wheelchair riders. He is a founding writer at Creative Nation Music, Recording Academy (GRAMMY) Nashville Chapter Governor, and has previously served two terms as a board member of the Nashville Songwriters Association International.