UW CREATE
inclusion
---
March 8, 2023
The CSE 121, 122, and 123 introductory course sequence lets students choose their entry point into computer science and engineering studies, whatever their background, experience, or confidence level. And, as part of the effort to improve diversity, equity, inclusion, and accessibility (DEIA), the courses were designed with "accessibility from the start." A member of the…
---
March 7, 2023
Judy Heumann — disability activist and leader, presidential advisor to two administrations, polio survivor and quadriplegic — passed away on Saturday, March 4. Heumann's family invited the community to honor her life at a memorial service and burial that is now available on video with ASL, captioning, and English interpretation of Yiddish included. Who was Judy Heumann?…
---
October 13, 2022
Data equity can level the playing field for people with disabilities both in opening new employment opportunities and through access to information, while data inequity may amplify disability by disenfranchising people with disabilities. In response to the U.S. Science and Technology Policy Office's request for information (RFI) better supporting intra- and extra-governmental collaboration around the…
---
October 6, 2022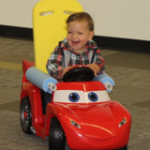 A new research and innovation partnership between CREATE and the UW Institute of Learning and Brain Sciences (I-LABS) focuses on access, mobility, and the brain, especially how early experiences with mobility technology impact brain development and learning outcomes.
---
February 10, 2022
CREATE's response to the Science and Technology Policy Office's request for "Information on Public and Private Sector Uses of Biometric Technologies"
---
September 14, 2021
On October 13, 2021 Karen Braitmayer shared images from her experience of— and critical goals for— inclusive architecture. Noting that the best and brightest designers might come in bodies that are different than employers expect, she called for design schools to welcome students with disabilities and for design firms to hire and support the careers…
---
April 7, 2021
Barry Long is an advocate for people with disabilities who is helping to make real estate more accessible. Watch our third Conversation Hub session, where Long shares past challenges and future improvements in inclusive, visitable homes.
---
March 8, 2021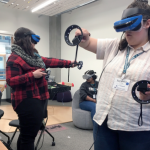 CREATE and UW AccessComputing co-sponsored a 3-day research-focused workshop for undergraduates in computing fields who have disabilities.
---
March 3, 2021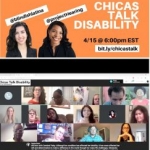 The Fall 2020 CREATE Accessibility Seminar focused on the intersection of Race and Accessibility. This topic was chosen both for its timeliness and also as part of CREATE's commitment to ensure that our work is inclusive, starting with educating ourselves about the role of race in disability research and the gaps that exist in the field.
---
February 12, 2021
This UW CREATE event has passed. Sign up for future Reimagining Mobility Conversations. Brothers Barry and Jered Dean set about to design and engineer an addition for the powered wheelchair experience for Barry's daughter, Katherine. In the process they discovered tensions between what has been defined as smart technology and what users want to support…
---
December 16, 2020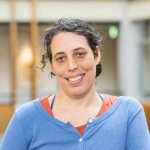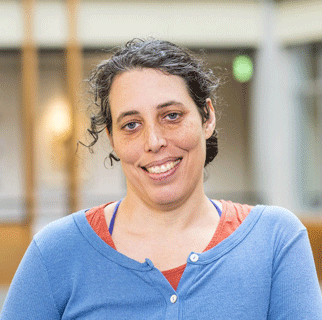 Congratulations to Jennifer Mankoff on receiving the AccessComputing Capacity Building Award! She was honored for her leadership in helping make all Special Interest Group on Computer–Human Interaction (SIGCHI) conferences accessible to attendees with disabilities. Through her leadership, the SIGCHI Executive Committee now has adjunct chairs for accessibility, which institutionalizes accessibility as an important facet of SIGCHI activities….
---
May 27, 2020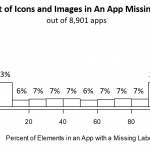 Medium | May 26, 2020 For most of us, the day seems to revolve around our phones: check email, read the news, pay bills, and get directions to the store. Mobile apps are essential in day-to-day life. Unfortunately, many apps fail to be fully accessible to people with disabilities or those who rely on assistive…
---