UW CREATE
Honoring Judy Heumann's outsized impact
Judy Heumann — disability activist and leader, presidential advisor to two administrations, polio survivor and quadriplegic — passed away on Saturday, March 4. Heumann's family invited the community to honor her life at a memorial service and burial that is now available on video with ASL, captioning, and English interpretation of Yiddish included.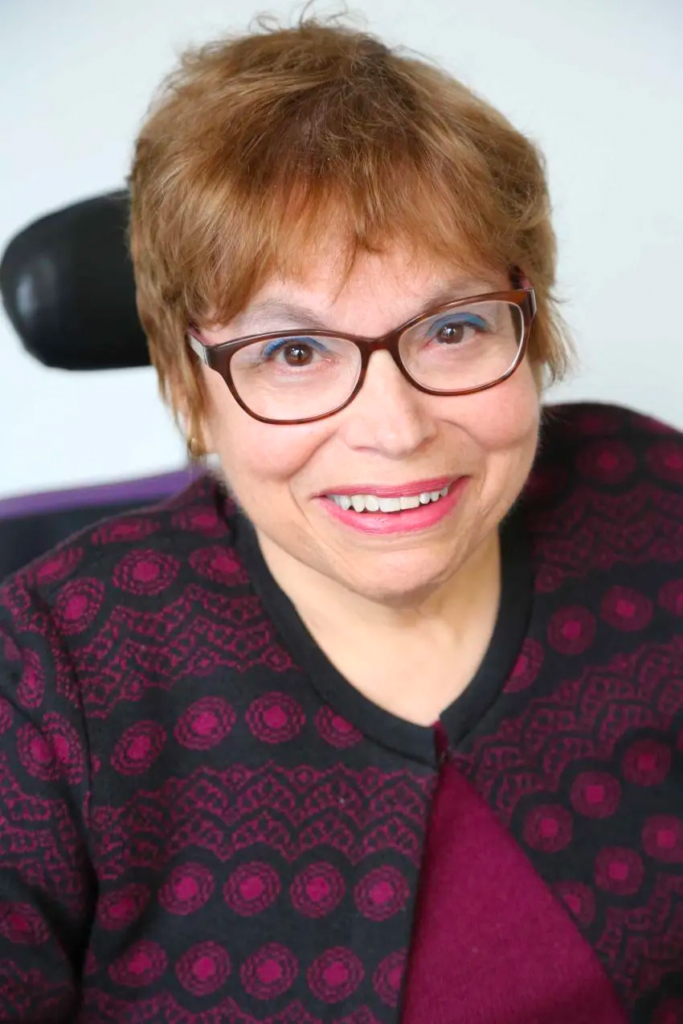 Who was Judy Heumann?
Judy Heumann fought for disabled rights and against segregation. She led the "longest nonviolent occupation of a federal building in American history," according to the New York Times. When communications were cut off by the government, she passed messages to supporters using sign language and received support from the Black Panthers and the Mayor of San Francisco. The protest led to successful action on section 504 of the Rehabilitation Act.
Heumann did not stop there. According to President Biden, "Her courage and fierce advocacy resulted in the Rehabilitation Act, Individuals with Disabilities Education Act, and the Americans with Disabilities Act – landmark achievements that increased access to education, the workplace, housing, and more for people with disabilities." Heumann talked in a 2020 article in Ability Magazine about the importance of "helping people to identify and understand the scope of disability that the ADA and other laws cover." She believed in an expansive view of disability, and wanted to see more people included in the disability rights movement, stating "… I think it's a combination of shame and fear that we may not be talking about if we have diabetes or epilepsy or cancer or anxiety or depression or bipolar or whatever. …I think expanding our circle is one of the big issues that we need to be dealing with over the next five to ten years." Heumann went on to talk about the power of knowing that you have rights under the law, recognizing and fighting discrimination, and the importance of diversifying the disability movement by race, religion and sexual orientation: "We need to have an understanding, for example, of the fact that [disparities] may exist in various communities based on race and socio-economic status, how there are people within the U.S. who are not benefiting from laws because they don't have the resources to hire an attorney or an advocate. The government, in my view, is not always enforcing laws as they should be."
Heumann's auto-biography, Being Heumann came out in 2020 (co-authored with Kristen Joiner). Crip Camp documents the 1970s birth of Heumann's and other activists' advocacy for people with disabilities. Ability Magazine inter-view touching on the ADA, the increasing diversity of the disability community, and the pandemic.
CREATE Co-director Jennifer Mankoff noted that, "Personally speaking, her influence on my career has been indirect but important. In my first years as a faculty member, at UC Berkeley, the Center for Independent Living (which Heumann founded and called "the first organization in the world to be run for and by the disabled" according to the NY Times) reached out to educate me about disability activism, through another leader, Scott Leubking. At the same time, I began to learn about disability studies work with the help of Berkeley's nascent disability studies program and specifically academic and activist Devva Kasnitz. These early encounters directly influenced the direction of my research and advocacy and are visible today in CREATE's emphasis on disability studies and disability justice and entwining them in its accessibility work."
Learn more about Judy Heumann