UW CREATE
Richard Ladner Receives 2020 Public Service Award from National Science Board
National Science Board | August 11, 2020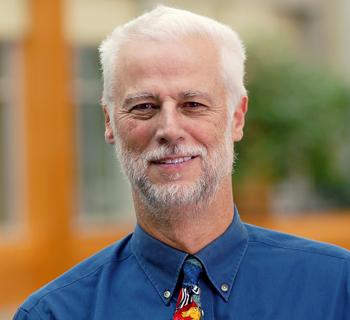 From his foundational experiences as a graduate student teaching hands-on mathematics in his community to co-founding AccessComputing, Dr. Ladner has spent his career educating and changing the conversation on diversity. In recognizing Ladner, the National Science Board (NSB) cited his exemplary science communication, diversity advocacy, and well-earned reputation as the "conscience of computing."
"When we think about diversity, we must include disability as part of that. The conversation about diversity should always include disability," said Ladner.
As a faculty member, now Professor Emeritus, in the University of Washington's Paul G. Allen School of Computer Science & Engineering, he has mentored 136 students, including 30 Ph.D. students. "I visited Richard's lab at the University of Washington just over 10 years ago. While I did get to see Richard, he was most interested in my meeting his Ph.D. students — and I could see why," recalled Vicki Hanson, CEO of the Association for Computing Machinery. "Richard had provided an atmosphere in which his talented students could thrive. They were extremely bright, enthusiastic, and all involved in accessibility research. I spent the day talking with his students and learning about their innovative work."
Ladner has participated in, or organized, numerous computer science workshops for high school students with disabilities. Currently, he and his colleagues are developing accessible curricula and training teachers to help more students with disabilities participate in AP Computer Science Principles courses. Their curricula train teachers of blind and visually impaired students, teachers of deaf and hard of hearing students, and teachers of learning-disabled students.
In accepting congratulations for the reward, Ladner wrote to his peers, "I am very pleased and honored to receive this Public Service Award from the National Science Board. I'm very fortunate to be in a school where we support each other in our research, teaching, and service, including public service."
Read more
This article includes excerpts from the NSB press release and the Allen School announcement.