UW CREATE
SoundWatch smartwatch app alerts d/Deaf and hard-of-hearing users to sounds
October 28, 2020 | UW News
UW CREATE faculty members Jon Froehlich and Leah Findlater have helped develop a smartwatch app for d/Deaf and hard-of-hearing people who want to be aware of nearby sounds. The smartwatch will identify sounds the user is interested in — such as a siren, a water faucet left on, or a bird chirping — and send the user a friendly buzz along with information.
"This technology provides people with a way to experience sounds that require an action… [and] these devices can also enhance people's experiences and help them feel more connected to the world," said lead author Dhruv Jain, a UW doctoral student in the Paul G. Allen School of Computer Science & Engineering.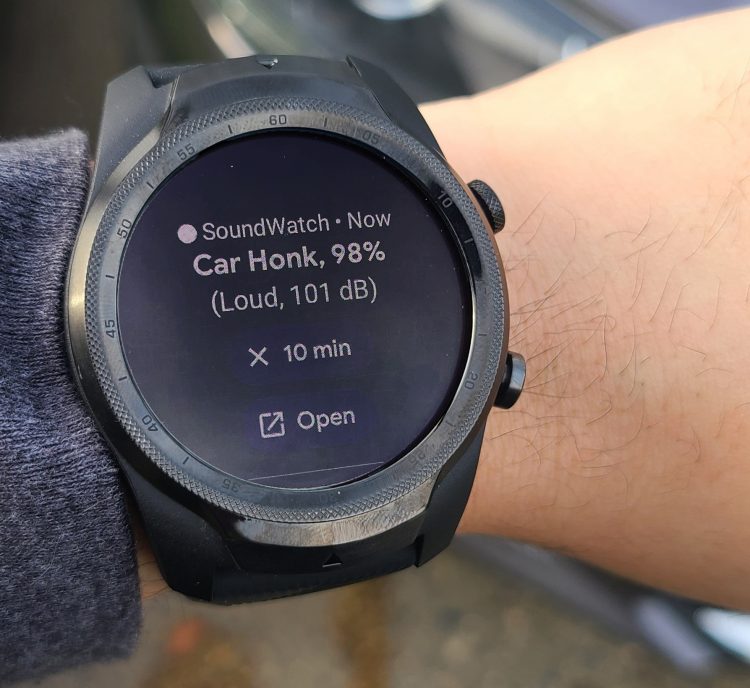 The team presented their findings Oct. 28 at ACCESS, the ACM conference on computing and accessibility.
Learn more about SoundWatch, the full team and how the smartwarch app evolved from a collection of tablets scattered around a house.
Learn more