UW CREATE
education
---
June 9, 2023
June 9, 2023 We're proud to see these talented, passionate students receive their Ph.D.s and excited to see how they continue their work in accessibility. Alyssa Spomer, Ph.D. Mechanical Engineering Current: Clinical Scientist at Gillette Children's Hospital, leading research in the Gillette Rehabilitation Department to improve healthcare outcomes for children with complex movement conditions. Elijah…
---
May 2, 2023
UW CREATE collaborates toward a world with fewer problems and more solutions for people of all abilities. The UW College of Engineering showcased CREATE's mission, moonshots, and collaborative successes in a feature article, Rethinking disability and advancing access, written by Alice Skipton. The article is reproduced and reformatted here. According to the Centers for Disease Control…
---
March 11, 2023
There is a wonderful, free short course, Teach Access Study Away, run by the Teach Access organization each year.  The 2023 Teach Access Virtual Study Away is a two-part series. Part 1 focuses on the basics of accessibility and disability; Part 2 covers more advanced topics so completion of Part 1 or a previous Study Access…
---
March 8, 2023
The CSE 121, 122, and 123 introductory course sequence lets students choose their entry point into computer science and engineering studies, whatever their background, experience, or confidence level. And, as part of the effort to improve diversity, equity, inclusion, and accessibility (DEIA), the courses were designed with "accessibility from the start." A member of the…
---
December 22, 2022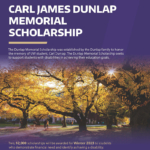 University of Washington student Carl James Dunlap had a powerful impact on the UW community with his vibrant personality and persistent advocacy for students with disabilities. To honor his legacy, the Dunlap family established the Carl James Dunlap Memorial Endowment. The Dunlap Memorial Endowment seeks to support students with disabilities encountering unique challenges when attending…
---
August 7, 2022
CREATE is pleased to be a financial and advisory sponsor of HuskyADAPT, an interdisciplinary community that is dedicated to improving the availability of accessible technology in Washington and fostering conversations about the importance of accessible design.  HuskyADAPT is led by a team of UW students and six faculty advisors, including CREATE directors Kat Steele, Heather Feldner, Anat Caspi and Jennifer Mankoff….
---
June 24, 2021
CREATE Community Day 2021 was a rich program that included an important discussion of the concerns and approaches to just, sustainable accessibility research that puts the needs of community members with disabilities front and center.
CREATE members highlighted what their labs are doing, with time to hear about a variety of individual projects. Read on for a sample of the presentations.
---
A team of CREATE faculty has received a five-year, $1M grant from the National Institute on Disability, Independent Living, and Rehabilitation Research (NIDILRR) for the project, "ARRT: Postdoctoral Training in Physical Computing and Fabrication to Support Innovations for Community Living and Participation." Congratulations on the funding to the team members: Co-PI Jennifer Mankoff, Ph.D and…
---
March 8, 2021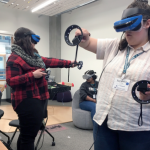 CREATE and UW AccessComputing co-sponsored a 3-day research-focused workshop for undergraduates in computing fields who have disabilities.
---
March 3, 2021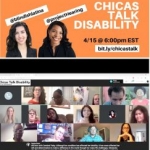 The Fall 2020 CREATE Accessibility Seminar focused on the intersection of Race and Accessibility. This topic was chosen both for its timeliness and also as part of CREATE's commitment to ensure that our work is inclusive, starting with educating ourselves about the role of race in disability research and the gaps that exist in the field.
---