UW CREATE
Announcements
---
March 15, 2021
Amid a global pandemic, innovative thinkers have been hard at work developing plans to improve equity in modern learning environments. The Accessible Computer Science Education Fall Workshop was held November 17-19, 2020, and jointly sponsored by Microsoft, The Coleman Institute for Cognitive Disabilities, and CREATE. Each day of the event focused on strategies to improve…
---
March 8, 2021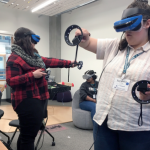 CREATE and UW AccessComputing co-sponsored a 3-day research-focused workshop for undergraduates in computing fields who have disabilities.
---
February 17, 2021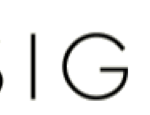 Two UW CREATE board members were honored by SIGCHI for their research in human-technology and human-computer interaction (HCI) that advances technology for people with disabilities.
---
February 4, 2021
Students and researchers are invited to apply to participate in a collaborative program with data science professionals and students to make better use of research data. The Data Science for Social Good summer program at the University of Washington eScience Institute brings together data scientists and domain researchers to work on focused, collaborative projects for societal benefit….
---
November 3, 2020
UW students, staff, and faculty who have a disability, physical or mental health condition, a chronic illness, or are d/Deaf are invited to contribute to a research project on disability, equity, and inclusion. A research team from the Disability Studies Program, The D Center, and the Department of Rehabilitation Medicine will conduct online focus groups…
---
The Semantic Scholar Research Team at the Allen Institute for AI is conducting an experiment to evaluate the screen reader accessibility of scientific papers. We are looking for participants who are age 18 or older, who identify as blind or low vision, and who have experience using screen readers to interact with scientific papers. The…
---
October 8, 2020
The Inclusion Project, a youth led project, with the Center for Disability Leadership is hosting this workshop led by Leroy F. Moore Jr., founder of Krip-Hop Nation. Wed, October 21, 20203:30 – 5:00 p.m. PDT Learn more and register to attend Black disabled and Deaf artists have always existed. They were on the street corners…
---
October 6, 2020
The CREATE Conversation Hub hosts a live Q&A with Sara Hendren on the future of mobility and lessons she learned through writing her new book, What Can A Body Do? How We Meet the Built World. Sara Hendren is an artist, design researcher, writer, and professor at Olin College of Engineering. Her work spans collaborative…
---
October 5, 2020
Mobility is a central part of accessibility and this new Conversation Hub, hosted by CREATE Associate Directors Kat Steele and Heather Feldner, provides a way to connect and learn from guests who are engaged in critical mobility work — ranging from researchers to small business owners to self-advocates. We will dive deeply into conversations about…
---
September 9, 2020
The CREATE Accessibility Seminar launched Fall quarter 2020. Led by Anne Spencer Ross and Jennifer Mankoff, the grad student seminar will explore a variety of topics relating to accessibility and technology. CSE 590w – Accessibility Research SeminarSign up for credit by email. general description | time schedule (UW ID required) Most recently, in Winter 2021,…
---
Next page