UW CREATE
Announcements
---
January 25, 2023
CREATE and UW departments are looking for a postdoc researcher to investigate using fabrication and physical computing technologies to address accessibility.
---
December 30, 2022
Congratulations to CREATE Advisory Board member Rory Cooper on receiving the 2022 IEEE Biomedical Engineering Award! For more than 25 years, Cooper has been developing technology to improve the lives of people with disabilities and his inventions have helped countless wheelchair users get around with more ease and comfort. Cooper's first innovations in mobility were a modification to the…
---
December 22, 2022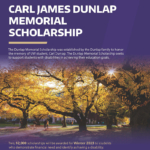 University of Washington student Carl James Dunlap had a powerful impact on the UW community with his vibrant personality and persistent advocacy for students with disabilities. To honor his legacy, the Dunlap family established the Carl James Dunlap Memorial Endowment. The Dunlap Memorial Endowment seeks to support students with disabilities encountering unique challenges when attending…
---
November 30, 2022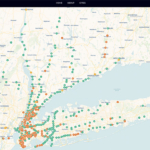 Congratulations to CREATE Ph.D. student Ather Sharif, Orson (Xuhai) Xu, and team for this great project on transit access! Together they developed UnlockedMaps, a web-based map that allows users to see in real time how accessible rail transit stations are in six metro areas including Seattle, Philadelphia (where the project was first conceived by Sharif and a friend…
---
November 19, 2022
The Agency for Healthcare Research and Quality (AHRQ) requested public comment about comprehensive, longitudinal, person-centered care planning for people with Multiple Chronic Conditions (MCC). CREATE contributed to a disability justice-focused response that highlights nine recommendations: Read the full response (PDF).
---
September 12, 2022
CREATE faculty member Stephanie Kerschbaum has contributed to a set of guidelines to help UW faculty plan, design, and adapt their teaching around students' needs. "Accessibility is about recognizing that access is a complex, relational configuration as people move and share space together. Accessible teaching requires us to be in conversation with and responsive to…
---
April 23, 2022
Congratulations to CREATE Co-Director Jennifer Mankoff! She has been awarded a 2022 Social Impact Award by SIGCHI, the special interest group of the Association for Computing Machinery (ACM) for professionals, academics and students interested in human-technology and human-computer interaction (HCI). Mankoff was cited for research focused on accessibility to give people the voice, tools and…
---
February 10, 2022
CREATE's response to the Science and Technology Policy Office's request for "Information on Public and Private Sector Uses of Biometric Technologies"
---
January 26, 2022
We congratulate CREATE Co-Director Jacob O. Wobbrock on being named an ACM Fellow by the Association for Computing Machinery for his contributions to human-computer interaction and accessible computing! Wobbrock's research seeks to understand and improve people's interactions with computers and information, especially for people with disabilities. He is the primary creator of ability-based design, which scrutinizes…
---
November 16, 2021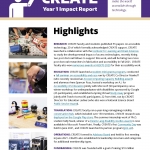 A whirlwind year of accessible technology research, education, collaboration, fundraising and recognition is highlighted in CREATE's Year 1 Impact Report.
---
Next page