UW CREATE
Anat Caspi news articles
---
June 24, 2021
A team of CREATE faculty has received a five-year, $1M grant from the National Institute on Disability, Independent Living, and Rehabilitation Research (NIDILRR) for the project, "ARRT: Postdoctoral Training in Physical Computing and Fabrication to Support Innovations for Community Living and Participation." Congratulations on the funding to the team members: Co-PI Jennifer Mankoff, Ph.D and…
---
April 14, 2021
Anat Caspi participated in a panel discussion on the future of assistive technology and how recent innovations are likely to affect the lives of people with disabilities.
---
March 15, 2021
Amid a global pandemic, innovative thinkers have been hard at work developing plans to improve equity in modern learning environments. The Accessible Computer Science Education Fall Workshop was held November 17-19, 2020, and jointly sponsored by Microsoft, The Coleman Institute for Cognitive Disabilities, and CREATE. Each day of the event focused on strategies to improve…
---
February 3, 2021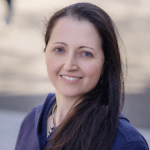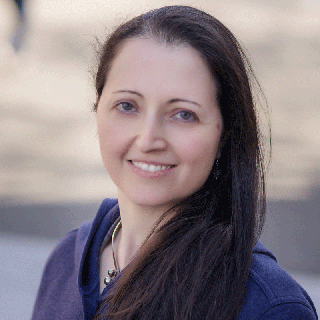 Tools like Google Directions and OneBusAway give up-to-date travel and transit information to make regional transit easier for most. But mobility applications focus on efficiency and shortest paths, leaving out information critical to people with disabilities, older adults, and anybody needing more support. The Taskar Center for Accessible Technology, led by CREATE Associate Director for…
---
July 29, 2020
CREATE faculty are already internationally recognized for their contributions to assistive technology and accessible computing; by bringing them together under one organizational roof, CREATE will enable synergies and foster collaborations that enable faculty and students to become more than the sum of their parts.
---
October 3, 2019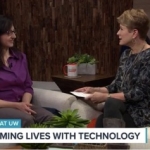 Anat Caspi and Taskar Center featured on King 5's New Day Northwest A familiar face joined Margaret Larson on New Day NW this morning. Anat Caspi, Director of the Taskar Center and Director of Translation for the UW Accessibility Center, shared recent innovations from robotics to smart, sensing environments. Technology design has taken this stance…
---
August 4, 2019
CREATE Director for Translation Anat Caspi shares her research goals and inspiration, including the value of her first programming class and her perspective as a parent. In her role as the director of the University of Washington's Taskar Center for Accessible Technology, Caspi creates technology focused on people with disabilities such as motor limitations, in many…
---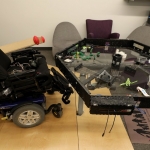 The Seattle Times | August 4, 2019 In her role as the director of the University of Washington's Taskar Center for Accessible Technology, Caspi creates technology focused on people with disabilities such as motor limitations, in many instances applying artificial intelligence (AI). "It's really about treating people as humans with different needs and preferences," she said…
---