UW CREATE
Accessible eSports Showcase 2023: Event Recap
In April 2023, CREATE hosted its first ever Accessible eSports Showcase event, bringing together members of the CREATE community, local community organizations, tech and games Corporate Partners, and folks from all over the Seattle area looking to learn about and celebrate ongoing strides being made in making video games more inclusive and accessible to people with disabilities.
Zillow Commons in the Bill & Melinda Gates Center was transformed into a gamer's playground with big-screen projections of racing and party games, a VR space, and stations where users could customize their own adaptive gaming tech.

CREATE's Community Partners had showcase tables, demoing the latest advances in accessible gaming technology. And UW graduate students, undergraduates, and postdocs highlighted the many creative ways they've worked to make games accessible: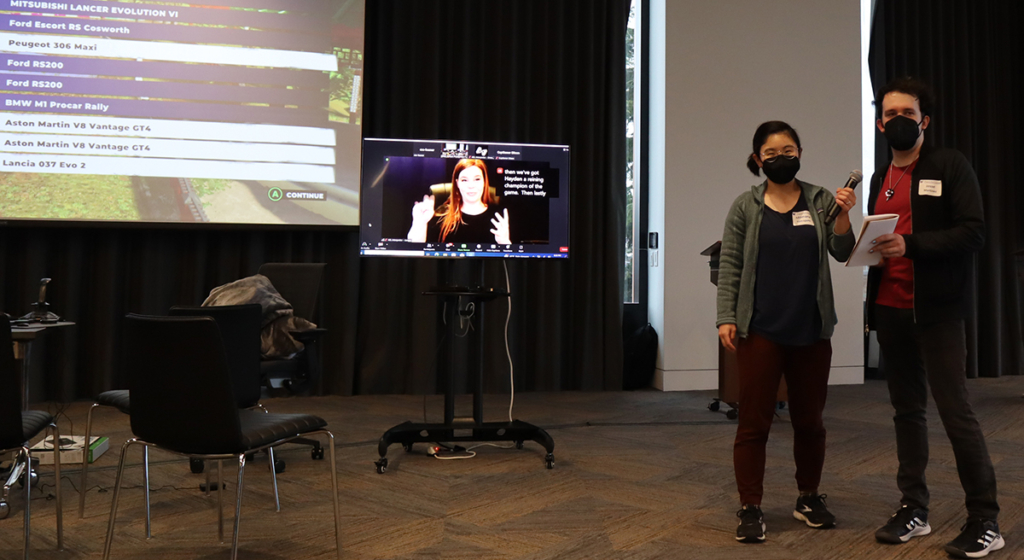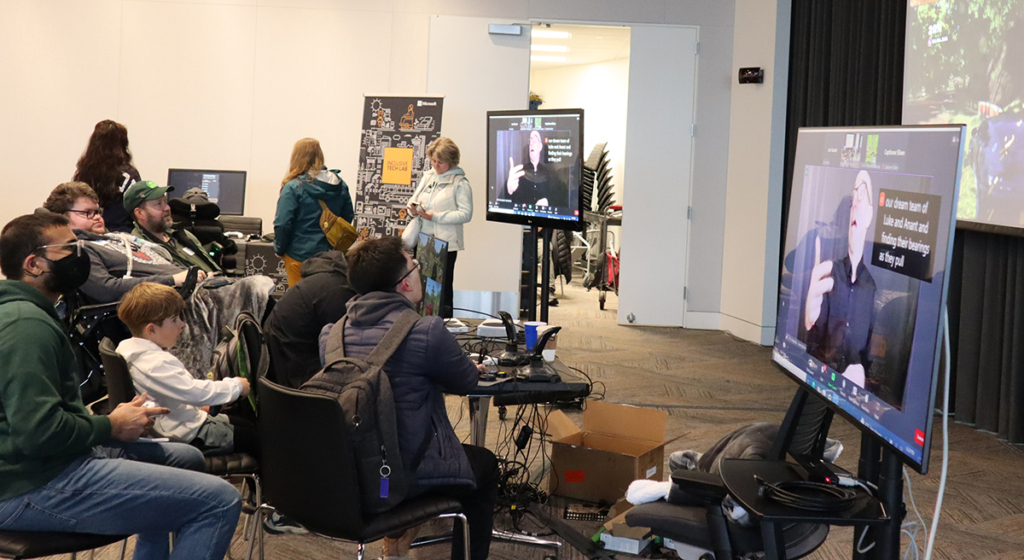 Corporate and Community Partners connected with the CREATE community and engage directly with our many attendees.
Solomon Romney, of Microsoft's Inclusive Tech Lab, showcased the brilliant design of the Xbox Adaptive Controller (XAC), the state-of-the-art tool in accessible controller design, and guided attendees through setting up and playing with their own XACs.
Amber Preston of Seattle Adaptive Sports described the work SAS does to make all sorts of games and recreational activities more accessible and inclusive in the Seattle area.
Other corporate and community partners, including researchers from Meta, Google, and Apple, were on hand to meet and connect with attendees around other exciting developments in the accessible gaming space.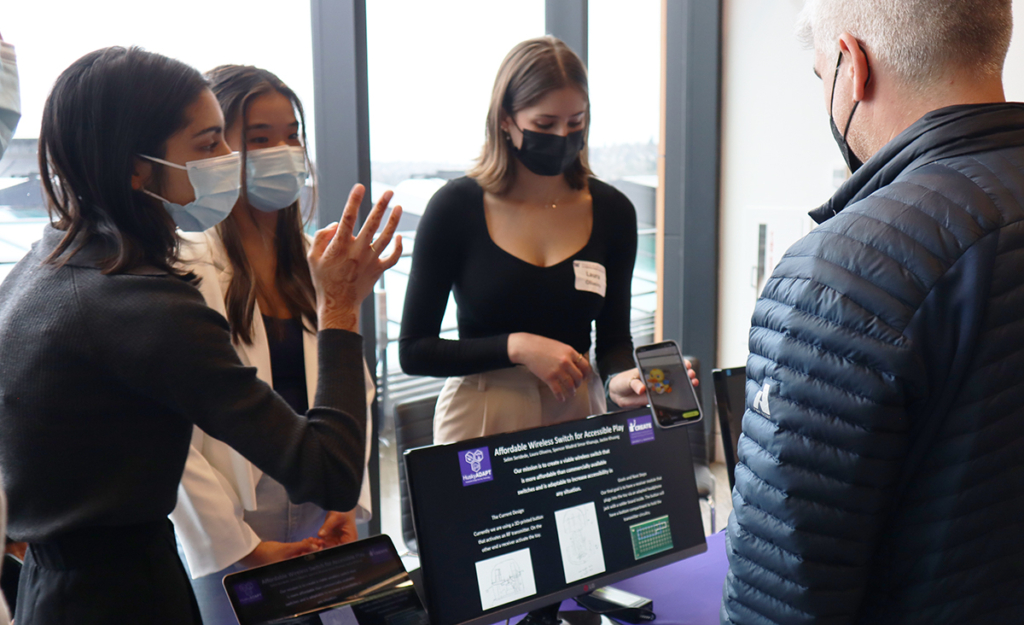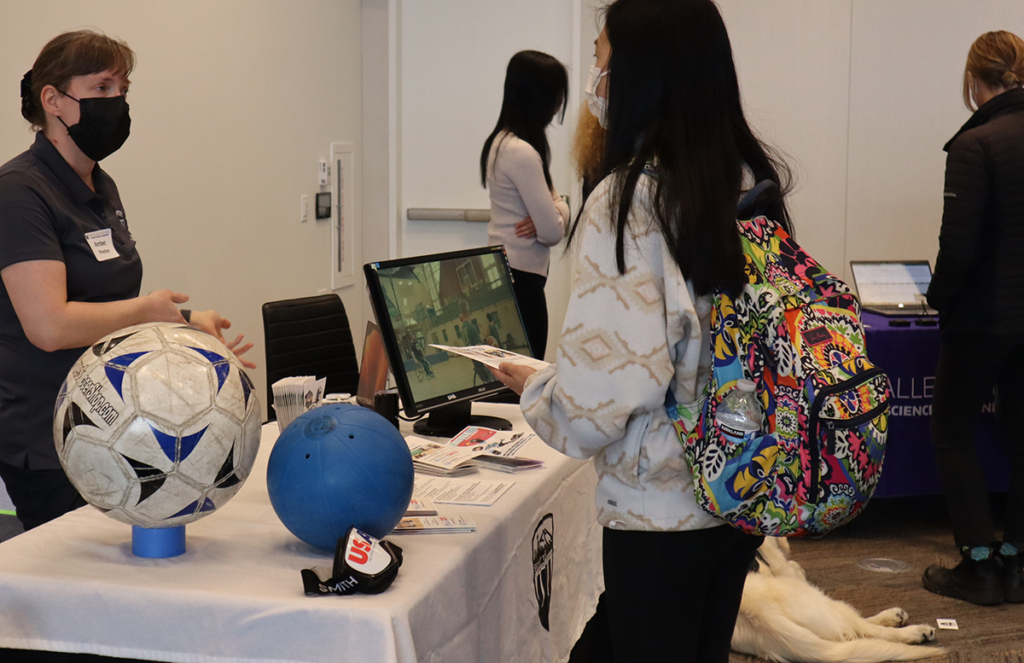 The organizers thank all attendees, partners, volunteers, and organizers for making the event such a success! As gaming accessibility continues to blossom, we're looking forward to doing more events like in the future – we hope to see you at the next one!
---
Pre-event announcement
Who should attend?
Anyone is welcome to attend this event! In particular, we extend the invitation to anyone who has an interest in video game accessibility, who works in the games industry, or who is a member of the Seattle-area disability community.
More information about the event will be available here soon! In the meantime, if you have any questions, please feel free to reach out to our event co-organizer Jesse Martinez at jessejm@cs.washington.edu. We hope to see you there!
Stipend and paid parking for non-UW-affiliated attendees

For our attendees with disabilities who are not affiliated with UW, we will have a $50 stipend to cover local travel and time spent at the event. You will receive a gift card link within 10 business days after the event. We will also pay for event parking. We hope that will be helpful in covering some of the costs of attending this event.
Activities
Mainstage gameplay
Attendees can go head-to-head in our accessible esports tournament that will include Forza Horizon 5 and Rocket League.
Spotlight tables
Engage with CREATE corporate and community partners around game accessibility, including Seattle Adaptive Sports, Microsoft XBox, HuskyADAPT, and UW CREATE. Participate in accessible gaming tech demos, and more!
Currently, spotlight organizations include:
And, of course, UW CREATE
If you or your organization would be interested in reserving a free showcase table at the event, contact Jesse Martinez at jessejm@cs.washington.edu.
Non-competitive gameplay
In addition to the mainstage gameplay, there will be various accessible video games available to play, ranging from cooperative games to streamed large-audience party games. We'll also have a VR station available! Games will include
Jackbox Party Pack Games
Keep Talking and Nobody Explodes
Beat Saber
Socializing, networking and food
We will also have designated spaces for attendees to socialize with each other and make new connections in the accessible gaming space. Dinner will be provided.
Accessibility & logistics
Wheelchair-accessible space & accommodations
The building entrance is level from Stevens Way and Zillow Commons is wheelchair-accessible via the elevator and wide doorways. A volunteer will be at the building entrance to help guide you to the event.
We will have the following accommodations in place:
Live gameplay commentary on Mainstage gameplay
Captions and ASL interpretation for all Mainstage content
Quiet room with ample seating and a silent livestream of Mainstage gameplay
Complimentary food and beverages
Screen reader-accessible online event program/guide
Adaptive devices
For those interested in playing games, we will have the following devices:
Xbox Adaptive Controllers with customizable switches, joysticks, and foot pedals
Additional specialty gaming equipment provided by industry partners (TBD)
If you have any additional accommodation requests, please include them in your event registration, or reach out to Jesse Martinez at jessejm@cs.washington.edu.
Considerations to keep in mind

During the event, attendees can support each other with the following considerations:

Introduce yourself by name in a conversation.
Keep pathways clear, and be mindful of others when navigating the space.
DO NOT touch other attendees, their assistive devices, or their mobility devices without consent.
Please keep conversation family-friendly as there are children at the event.
Please wear a mask and keep your hands clean (hand sanitizer is available throughout the venue).
Questions?
Please reach out to Jesse Martinez (event co-organizer) at jessejm@cs.washington.edu with questions about this event.