UW CREATE
Faculty Profiles
---
November 17, 2021
Collaboration and diverse perspectives and approaches are at the heart of CREATE's mission to make technology accessible and make the world accessible though technology. One program developed by CREATE faculty looks at mobility solutions and ways to eliminate barriers. Hosted by CREATE associate directors Kat Steele and Heather Feldner, the Reimagining Mobility Conversation Hub brings…
---
October 22, 2021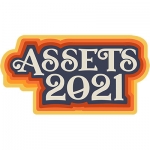 CREATE faculty and alumni scooped up several awards at the ASSETS 2021 conference. Paper Impact Award: Mankoff, Best Paper award: Katharina Reinecke, Best Artifact: scia11y team.
---
October 7, 2021
UW Go Baby Go, co-directed by CREATE Associate Director Heather Feldner, is excited to announce its fall workshop where we will build ten Go Baby Go cars for local children with disabilities and their families! UW and CREATE students, postdocs, and faculty (especially from engineering, computer science, and rehab programs), local clinicians, and parents/caregivers are all…
---
June 24, 2021
A team of CREATE faculty has received a five-year, $1M grant from the National Institute on Disability, Independent Living, and Rehabilitation Research (NIDILRR) for the project, "ARRT: Postdoctoral Training in Physical Computing and Fabrication to Support Innovations for Community Living and Participation." Congratulations on the funding to the team members: Co-PI Jennifer Mankoff, Ph.D and…
---
June 9, 2021
Congrats to CREATE Associate Director Jon Froehlich on being selected for the Outstanding Faculty Award by the UW College of Engineering! As noted by the College, Froehlich went to extraordinary measures to support his students' learning during the pandemic. He fundamentally transformed physical computing courses for virtual platforms, assembled and mailed hardware kits to students'…
---
March 15, 2021
Amid a global pandemic, innovative thinkers have been hard at work developing plans to improve equity in modern learning environments. The Accessible Computer Science Education Fall Workshop was held November 17-19, 2020, and jointly sponsored by Microsoft, The Coleman Institute for Cognitive Disabilities, and CREATE. Each day of the event focused on strategies to improve…
---
March 3, 2021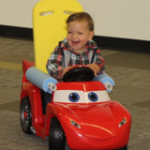 A new research and innovation partnership between CREATE and the UW Institute of Learning and Brain Sciences (I-LABS) focuses on access, mobility, and the brain, especially how early experiences with mobility technology impact brain development and learning outcomes.
---
December 16, 2020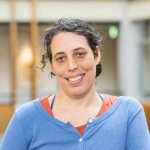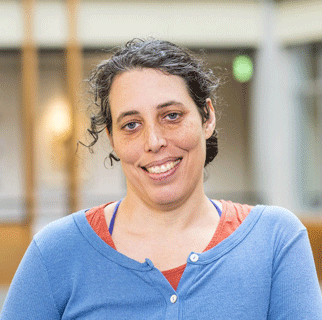 Congratulations to Jennifer Mankoff on receiving the AccessComputing Capacity Building Award! She was honored for her leadership in helping make all Special Interest Group on Computer–Human Interaction (SIGCHI) conferences accessible to attendees with disabilities. Through her leadership, the SIGCHI Executive Committee now has adjunct chairs for accessibility, which institutionalizes accessibility as an important facet of SIGCHI activities….
---
October 29, 2020
Congratulations to UW CREATE faculty on multiple awards at ASSETS 2020, the International ACM SIGACCESS Conference on Computers and Accessibility! "The University of Washington has been a leader in accessible technology research, design, engineering, and evaluation for years. This latest round of awards from ACM ASSETS is further testament to the great work being done…
---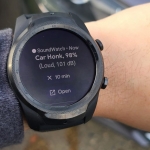 October 28, 2020 | UW News UW CREATE faculty members Jon Froehlich and Leah Findlater have helped develop a smartwatch app for d/Deaf and hard-of-hearing people who want to be aware of nearby sounds. The smartwatch will identify sounds the user is interested in — such as a siren, a water faucet left on, or…
---
Next page