UW CREATE
Faculty Profiles
---
December 11, 2021
The Perkins School for the Blind — one of the most famous schools for the blind in the world — is heavy into technology for their students. Recently they touted the Blocks4All app, paired with a Dash robot, as a tool to teach block coding to blind and low vision students. "The Blocks4All app is completely…
---
November 17, 2021
Collaboration and diverse perspectives and approaches are at the heart of CREATE's mission to make technology accessible and make the world accessible though technology. One program developed by CREATE faculty looks at mobility solutions and ways to eliminate barriers. Hosted by CREATE associate directors Kat Steele and Heather Feldner, the Reimagining Mobility Conversation Hub brings…
---
October 22, 2021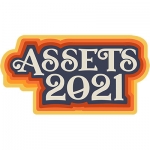 CREATE faculty and alumni scooped up several awards at the ASSETS 2021 conference. Paper Impact Award: Mankoff, Best Paper award: Katharina Reinecke, Best Artifact: scia11y team.
---
October 7, 2021
UW Go Baby Go, co-directed by CREATE Associate Director Heather Feldner, is excited to announce its fall workshop where we will build ten Go Baby Go cars for local children with disabilities and their families! UW and CREATE students, postdocs, and faculty (especially from engineering, computer science, and rehab programs), local clinicians, and parents/caregivers are all…
---
June 24, 2021
A team of CREATE faculty has received a five-year, $1M grant from the National Institute on Disability, Independent Living, and Rehabilitation Research (NIDILRR) for the project, "ARRT: Postdoctoral Training in Physical Computing and Fabrication to Support Innovations for Community Living and Participation." Congratulations on the funding to the team members: Co-PI Jennifer Mankoff, Ph.D and…
---
June 9, 2021
Congrats to CREATE Associate Director Jon Froehlich on being selected for the Outstanding Faculty Award by the UW College of Engineering! As noted by the College, Froehlich went to extraordinary measures to support his students' learning during the pandemic. He fundamentally transformed physical computing courses for virtual platforms, assembled and mailed hardware kits to students'…
---
March 15, 2021
Amid a global pandemic, innovative thinkers have been hard at work developing plans to improve equity in modern learning environments. The Accessible Computer Science Education Fall Workshop was held November 17-19, 2020, and jointly sponsored by Microsoft, The Coleman Institute for Cognitive Disabilities, and CREATE. Each day of the event focused on strategies to improve…
---
December 16, 2020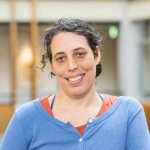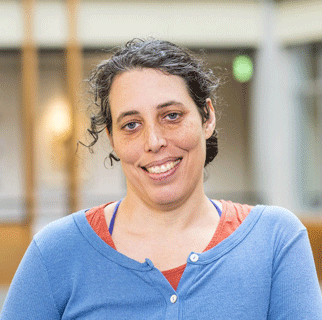 Congratulations to Jennifer Mankoff on receiving the AccessComputing Capacity Building Award! She was honored for her leadership in helping make all Special Interest Group on Computer–Human Interaction (SIGCHI) conferences accessible to attendees with disabilities. Through her leadership, the SIGCHI Executive Committee now has adjunct chairs for accessibility, which institutionalizes accessibility as an important facet of SIGCHI activities….
---
October 29, 2020
Congratulations to UW CREATE faculty on multiple awards at ASSETS 2020, the International ACM SIGACCESS Conference on Computers and Accessibility! "The University of Washington has been a leader in accessible technology research, design, engineering, and evaluation for years. This latest round of awards from ACM ASSETS is further testament to the great work being done…
---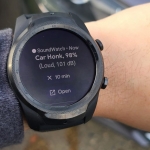 October 28, 2020 | UW News UW CREATE faculty members Jon Froehlich and Leah Findlater have helped develop a smartwatch app for d/Deaf and hard-of-hearing people who want to be aware of nearby sounds. The smartwatch will identify sounds the user is interested in — such as a siren, a water faucet left on, or…
---
October 22, 2020
CREATE Associate Director Heather Feldner and her research team have been awarded a pilot research grant from the newly founded NIH Pediatric Rehabilitation Resource Center (C-PROGRESS) to study early mobility technology. The team, one of only three selected across the country, includes Sam Logan, an associate professor at Oregon State University, and Lisa Kenyon, a…
---
October 13, 2020
Dr. Kat M. Steele, an associate director of CREATE, presents at NIH's Rehabilitation Research 2020: Envisioning a Functional Future conference on Friday, October 16, 2020. She will be presenting in the Mobility Across the Lifespan session with Bernadette Gillick, PhD, PT from the University of Minnesota and Levi Hargrove from the Shirley Ryan AbilityLab. This…
---
UW CREATE has a large and quality presence at ASSETS 2020, the premier annual conference for accessible computing research. Drawing from three departments, University of Washington authors contributed to six papers and two posters to be presented at this year's online conference. Three of our papers were nominated for best paper! Seven members also served…
---
October 5, 2020
Mobility is a central part of accessibility and this new Conversation Hub, hosted by CREATE Associate Directors Kat Steele and Heather Feldner, provides a way to connect and learn from guests who are engaged in critical mobility work — ranging from researchers to small business owners to self-advocates. We will dive deeply into conversations about…
---
August 13, 2020
National Science Board | August 11, 2020 Dr. Richard Ladner, CREATE's Director for Education, has been named the 2020 recipient of the Public Service Award for an individual from the National Science Board (NSB). In recognizing Ladner, the board cited his exemplary science communication, diversity advocacy, and well-earned reputation as the "conscience of computing." "When…
---
July 29, 2020
CREATE faculty are already internationally recognized for their contributions to assistive technology and accessible computing; by bringing them together under one organizational roof, CREATE will enable synergies and foster collaborations that enable faculty and students to become more than the sum of their parts.
---
July 23, 2020
July 23, 2019 | SeattleMet With the goal of making navigating our streets safer and easier for the mobility impaired, Jon Froehlich's Project Sidewalk turns mapping sidewalks and improving pedestrian accessibility into a virtual game. To complete missions, users "walk" through city streets via Google Street View, labeling and rating the quality of sidewalks and…
---
May 28, 2020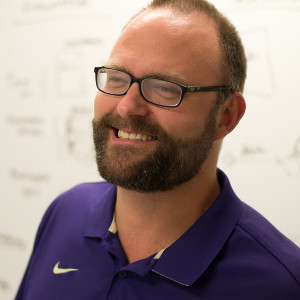 iSchool news, University of Washington | May 28, 2020 Jacob O. Wobbrock, CREATE Co-Director and a professor in the UW Information School, has become one of the world's foremost experts on accessible computing and human-computer interaction. His approach is to create interactive systems that can capitalize on the situated abilities of users, whatever they are, rather…
---
The Seattle Times | May 28, 2020 University of Washington professor Jacob Wobbrock figures the best way to make technology more accessible to disabled people is to anticipate their needs from the very beginning. "The world we live in is built on certain assumptions,'' Wobbrock said. "If we question those assumptions right from the start when…
---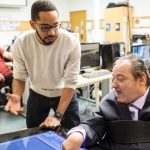 GeekWire | May 28, 2020 Microsoft and the UW have long been aligned in a shared commitment to accessible technology and a world that is more accessible through technology. With a leadership team from six campus departments in three different colleges, CREATE will build upon the UW's existing work in education, research and translation. Read the…
---
Previous page
Next page