UW CREATE
Reimagining Mobility: Inclusive Architecture
Wednesday, October 13 at 11 a.m. PST – on Zoom

Karen Braitmayer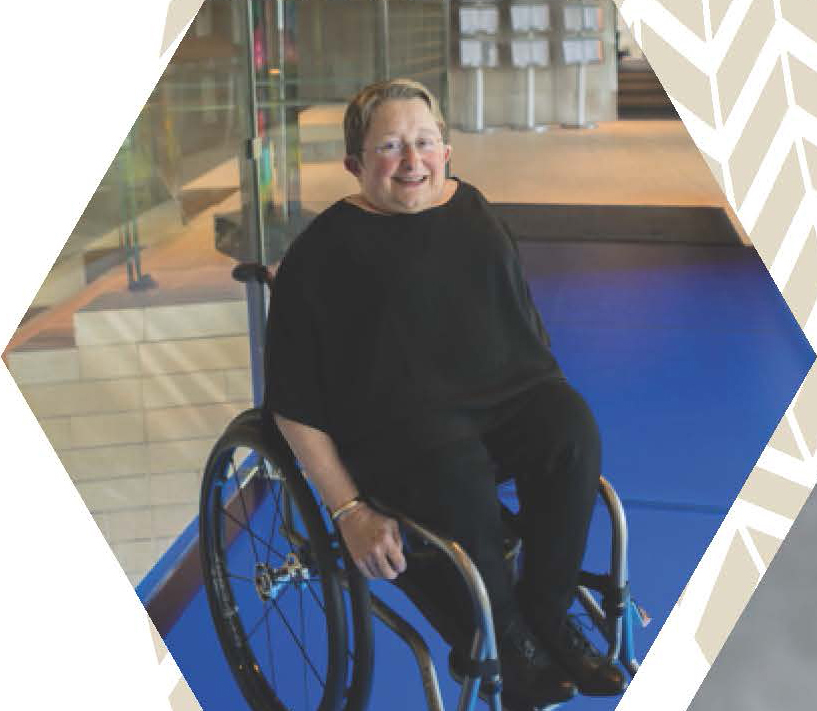 Architect Karen L. Braitmayer, FAIA, is the founding principal of Studio Pacifica, an accessibility consulting firm based in Seattle, Washington. Her "good fight" has consistently focused on supporting equity and full inclusion for persons with disabilities.
In 2019, she was chosen as the national winner of the AIA Whitney M. Young, Jr. award—a prestigious award given to an architect who "embodies social responsibility and actively addresses a relevant issue". In the award's 48-year history, she was the first recipient honored for their work in the area of civil rights for persons with disabilities. Braitmayer was also appointed by President Barack Obama to the United States Access Board, a position she retains today.
---
Join the Reimagining Mobility conversation
Join us for a series of conversations imagining the future of mobility. Hosted by CREATE Associate Directors Kat Steele and Heather Feldner, we connect and learn from guests who are engaged in critical mobility work – ranging from researchers to small business owners to self-advocates. We will dive deeply into conversations about mobility as a multifaceted concept, and explore how it intersects with other dimensions of access across contexts of research, education, and public policy.
Upcoming conversations
Past conversations